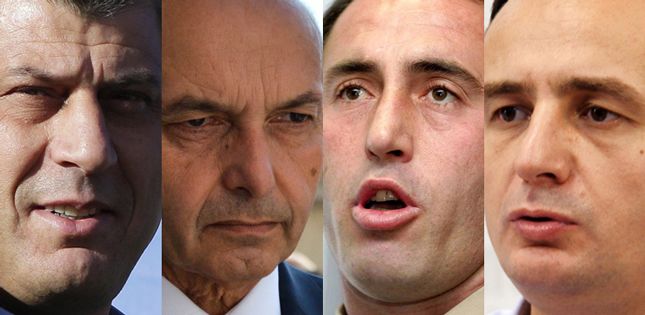 IBNA Special Report
Pristina, November 7, 2014/Independent Balkan News Agency
By Elton Tota
The strong declaration of the US ambassador to Pristina, Tracy Ann Jacobson on the political crisis, has made opposition leaders reflect.
Leader of the Democratic League of Kosovo, Isa Mustafa and that of the Alliance for the Future of Kosovo, held a meeting on Thursday evening with the president of the country, Atifete Jahjaga, in order to put an end to the institutional gridlock.
Although it was not publicly said what was discussed in the meeting, IBNA news agency learns that the bloc leaders have expressed their readiness to give up on the post of the speaker of parliament.
They have demanded assurances by the president and international community for the formation of the government, as they have the parliamentary majority.
IBNA learns that through US pressure, the election of the speaker of parliament will be made next week at the most and this will be followed by the election of the prime minister and the new government.
The US diplomat made it clear that based on the verdict of the Constitutional Court, the post of the speaker of parliament must belong to the Democratic Party of Kosovo, while the prime minister will be elected by the political coalition that has a parliamentary majority.
"On one hand, there's an agreement that makes Isa Mustafa a speaker of parliament and Ramush Haradinaj a prime minister, while on the other, PDK is entitled to elect the speaker of parliament", said the US ambassador.
US ambassador, Tracey Ann Jacobson also says that Kosovo may go to early elections.
"In order to have new elections, parliament must be constituted. Elections must be the last option. They may be held in winter and there may be a low turnout. We may also have a similar result for PDK, LDK and Self Determination, while the Incentive may not cross the electoral threshold", says Jacobson, who is against the calls for protests.
It's been six months that Kosovo is going through an institutional crisis. Although early elections were held on June 8, the country continues to lack functional institutions. PDK came out first in the elections, but it cannot find a joint government partner. On the other hand, LDK-AAK-Incentive and Self Determination have joined forces, by forming a parliamentary majority, but the ruling of the Constitutional Court where the post of the speaker of parliament belongs to PDK, has blocked the functioning of institutions. /ibna/