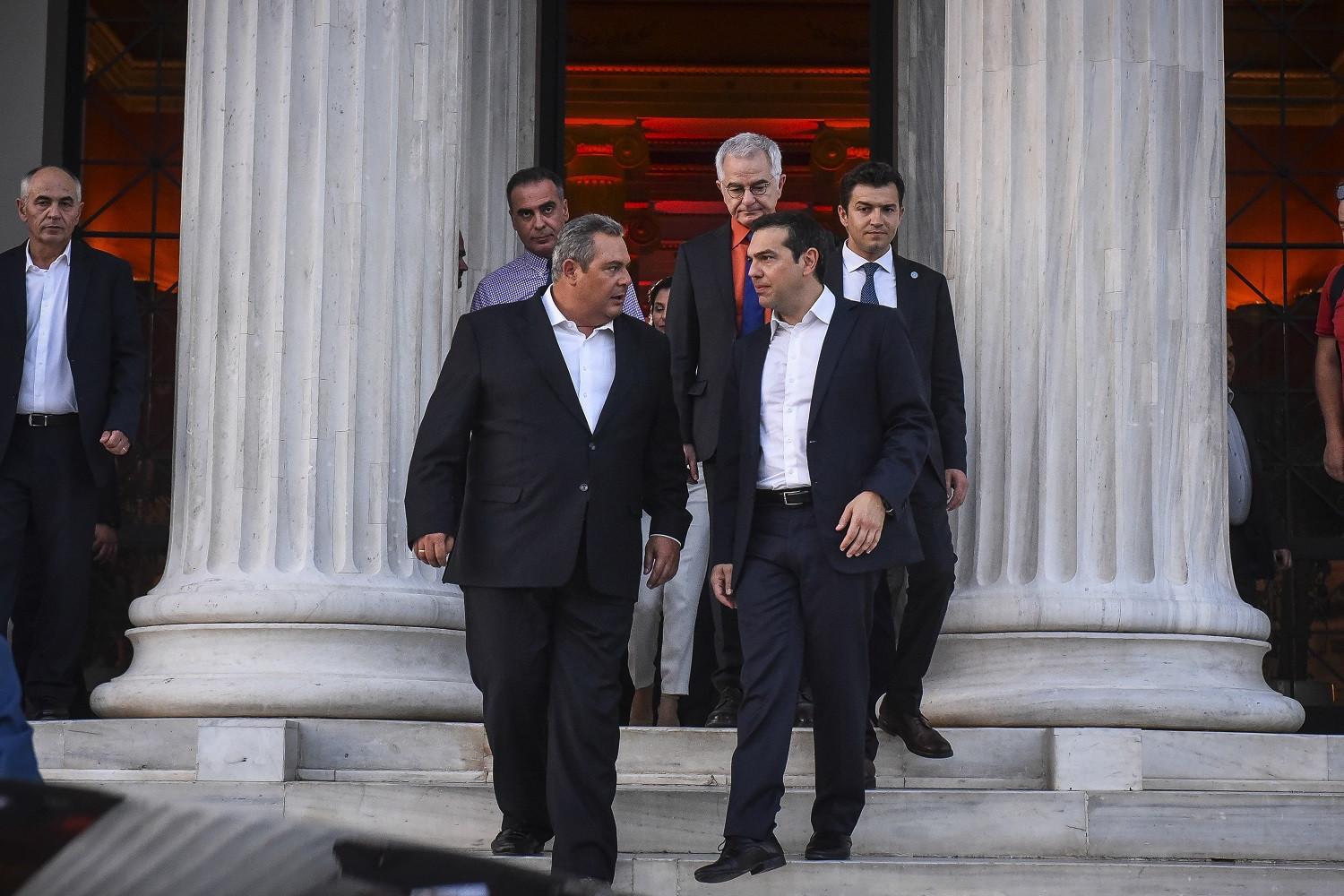 The political secretariat of SYRIZA convened pending the decisions of Panos Kammenos
The assurance that the government has the necessary majority of 151 MPs to ratify the Prespes Agreement and any other critical vote until the end of its four-year mandate, expressed high-ranking members of SYRIZA after the meeting of the party's political secretariat on Monday afternoon.
The governing body of the ruling party met under Alexis Tsipras as political developments are expected in the coming days with the Prespes Agreement at the forefront. This is because the decision of the government partner Panos Kammenos to withdraw from the government majority when the Prespes Agreement comes to the Greek parliament for ratification is given, with the question of what is to come with the future of the government being dominant.
Over the past few days, through the government spokesman, the Maximos Mansion was sending the message that despite the withdrawal of the Independent Greeks from the coalition government the government will continue its legislative work with the vote of tolerance and support for the so-called positive measures and bills. It should be noted that it is not at all certain that all government officials and MPs of the Independent Greeks will follow Panos Kammenos in his decision to leave the coalition. At the same time, one cannot rule out support for either the government or the Prespes Agreement by MPs outside of SYRIZA.
New Democracy, on its part, questions the legitimacy of the government, stressing that there can be no "minority" government, calling on the prime minister to ask for a vote of confidence. In response, the Prime Minister's press office calls on Kyriakos Mitsotakis to table a motion of mistrust if he wants to test the support of the House in the government.
In any case, Wednesday is a crucial day, as the parliamentary group of Independent Greeks meets under Panos Kammenos, with all eyes turned on them. According to well-informed sources, tomorrow the Prime Minister will contact the Minister of National Defense, while developments are expected to take place after the visit of the German Chancellor (10-11 January) to Athens./IBNA