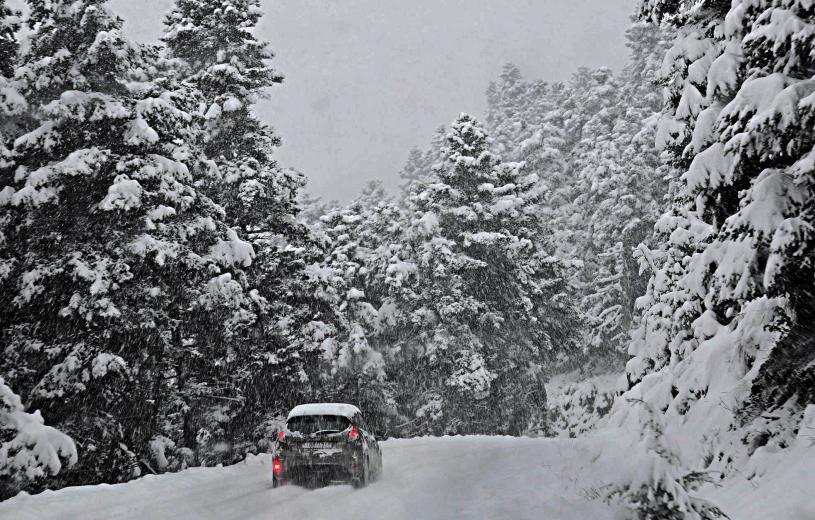 Athens, December 30, 2015/Independent Balkan News Agency
By Spiros Sideris
Temporary deterioration of the weather announcement has issued the National Weather Service. From the early hours of Wednesday there will be a significant change in weather from the north with main features:
Local snowfall
– On Wednesday, snow will fall on the mountain – hilly areas, originally of Thrace, Macedonia, Thessaly and will gradually extend to the rest of the mainland and in the plains of Macedonia, Thessaly, central – eastern Macedonia and the northeastern Aegean.
– On Thursday, New Year's Eve, there will be snowfalll on the mountain – hilly areas, in the lowlands of Central Macedonia, Thessaly, Sporades, central-eastern Sterea (including Attica), Evia and the Peloponnese in the evening possible, Cyclades and Crete.
– On Friday, the snowfall will gradually become confined to mountainous – hilly areas of Thessaly, the eastern, the central-eastern Sterea (probably to the north and east of Attica), Euboea, the Peloponnese, the Cyclades and Crete and weaken especially in island regions.
The significant drop in the temperature (10-12 degrees Celsius), which will be initially felt in Northern Greece, gradually the rest of the country. Frost will occur Thursday night and Friday morning the Ionian Sea and the mainland, which in the west and north will be locally strong.
The strong north-northeast winds which are intensified in the Aegean will reach 7-8 Beaufort