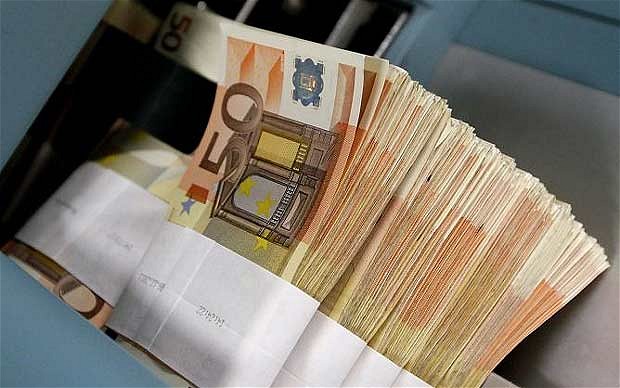 IBNA Special Report
Skopje, June 24, 2014/Independent Balkan News Agency
By Naser Pajaziti
At the start of the new parliamentary and government term, politicians in FYR Macedonia have submitted their self assessments to the Anti-corruption Commission.
Money deposited and saved in the bank, luxury houses, apartments, land, bars, luxury cars and pieces of art are some of the assets declared by politicians in FYROM. Based on the law, all politicians who are elected MPs or senior state officials, must declare their wealth, but there have been constant debates about the fact that the real wealth of each politician is not declared, as some of them are suspected to have lots of assets in the name of other people, in order to divert public opinion.
Nevertheless, even the declared wealth indicates that politicians have higher standards of living than the common citizens.
Gruevski's and Ahmeti's wealth
The prime minister and leader of VMRO-DPMNE, Nikola Gruevski has submitted 20 bank deposits, cash and 25 pieces of art. He has declared that he has 70 thousand Euros in the bank, 6 thousand Euros in cash and that he owns pieces of art amounting to 10 thousand Euros. He hasn't declared any homes or private cars, but there are suspicions and accusations launched by the opposition that Gruevski has properties in the name of his mother.
Leader of BDI (Democratic Union for Integration), Ali Ahmeti, who is part of the governing coalition, owns a 800 square meter home in Skopje amounting to 150 thousand Euros, agricultural land in Albania amounting to 30 thousand USD, a home in Kercova amounting to 100 thousand Euros. He also has a bank deposit amounting to 13 thousand Euros. Meanwhile, he has only declared a "Polo" type vehicle amounting to 7 thousand Euros, which is driven by his wife.
The wealth of the opposition leaders
One of the richest politicians is Zoran Zaev, chairman of the largest opposition party LSDM (Macedonian Social Democratic League). He has an inherited wealth, due to the family businesses. His list of wealth consists on: a 400 square meter house in Strumica, the commune that he leads as mayor. This house has a value of 300 thousand Euros. He also owns agricultural land amounting to 40 thousand Euros, an apartment of 30 thousand Euros, a shop amounting to 60 thousand Euros. His car has a value of 20 thousand Euros. He also owns shares in businesses and bank deposits in three accounts, but the amounts have not been made public.
Leader of the largest Albanian opposition party PDSH (Albanian Democratic Party), Menduh Thaci has declared a home and an area of land in Tetovo amounting to 210 thousand Euros. He also owns another home amounting to 70 thousand Euros. He has a 1996 BMW car amounting to 5 thousand Euros. Thaci has also declared his wife's car. His bank deposits amount to 98 thousand Euros.
The richest ministers and MPs
Deputy prime minister for economic affairs, Vladimir Pesevski is one of the richest government members. He owns agricultural land amounting to several thousands of Euros, an area of construction land amounting to 85 thousand Euros. He also has three other construction lands amounting to 200 thousand Euros in the suburbs of Skopje. He has declared the apartment of his wife with a value of 130 thousand Euros and his garage with a value of 10 thousand Euros. He has also declared another apartment amounting to 60 thousand Euros. Deputy prime minister Pesevski is a shareholder in several private companies and his shares have a value of 330 thousand Euros. He also has bank deposits amounting to 260 thousand Euros.
Pesevski is followed by the new minister of Defense, Zoran Jolevski, who up until now, has been the ambassador of FYROM in Washington. His fixed assets amount to a value of 660 thousand Euros. He also has an apartment in the USA with a value of 359 thousand USD. The value of his shares and jewelry amounts to over 150 thousand Euros. In the bank he has deposits amounting to 10 thousand and 15 thousand Euros, but he has also declared loans amounting to 140 thousand Euros and 180 thousand USD.
Deputy prime minister for the Ohrid Agreement, Musa Xhaferri has declared a home in Zajaz, Kercova, a private apartment in Ferizaj, Kosovo with a value of 40 thousand Euros, five acres of land. He has also declared other assets which do not have a very high value. One of the richest MPs is VMRO-DPMNE lawmaker, Vasil Pisev, with a wealth amounting to 1,6 million Euros. He owns properties in FYROM and Bulgaria.
Ramiz Merko from BDI, former mayor of Struga, is also a rich MP. His properties have a value of 623 thousand Euros. He has also declared cars, bank deposits and he makes profits out of the rents of his business.
Citizens have their doubts on the declared assets
Citizens believe that politicians do not declare the true value of their wealth. According to them, the majority of politicians conceal them.
Stoilko Mnaskov, a businessman, says that politicians in FYROM conceal their wealth and are not transparent. "We know that that's not their true wealth. They have ways to hide it. It's a known fact that their wealth is on the name of other persons or companies. Perhaps we must hold a debate about this issue and strengthen legal and institutional mechanisms to discover the true wealth of politicians", says Stoilko Manaskov. "Transparency" organization in Skopje says in a recently published report that politicians conceal their wealth and that this wealth is suspected to amount to millions of Euros. /ibna/