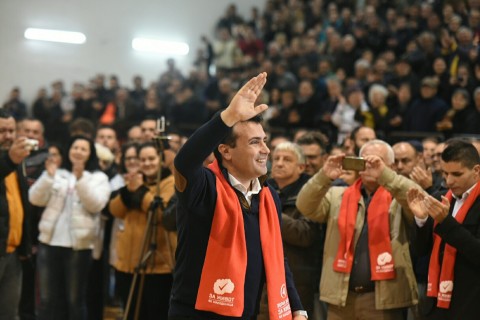 Leader of opposition in FYROM, Zoran Zaev said that after 11 December, the entire wealth generated in illegal manners will be seized.
In a rally held in Delcevo, the opposition leader said to his party's supporters that:
"If Gruevski spent 70 million euros for monuments and fountains, I will spend 700 million euros for new jobs. All the resources of the country will be used to create new jobs. Average salary will be 500 euros", Zaev said.
The leader of opposition rejected the accusations launched by VMRO-DPMNE and its leader, Nikola Gruevski for federalization of FYROM. /balkaneu.com/