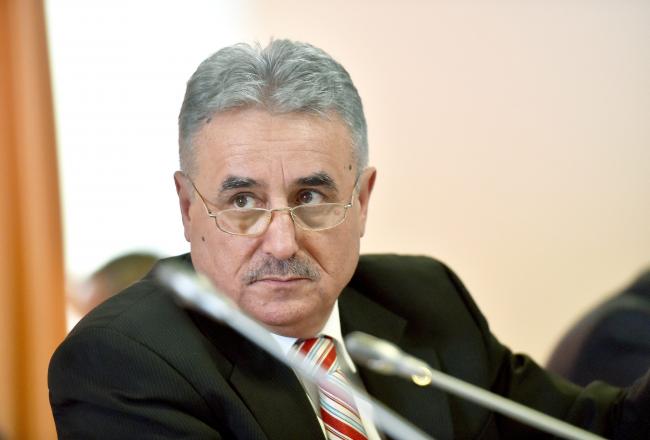 Finance Minister Viorel Stefan was requested by Prime Minister Sorin Grindeanu, at the beginning of the Government sitting on Wednesday, to clarify the information published by the media on the nationalization of pension Pillar II.
"I understand that you will nationalize the pensions or some people want to see it done," Prime Minister Grindeanu told the Minister of Finance, asking him to explain the issue.
Stefan said that information has no legal basis, considering that the decision itself would be aberrant.
"This information has no basis whatsoever. No political, economic, financial, budgetary reason could determine such an aberrant decision," Minister Viorel Stefan said.
"The Pillar II pension is a successful financial scheme, the fund administrators achieve a very good yield (…), the number of contributing people is approaching 7 million citizens," he added.
In addition, the Minister of Finance said that pension Pillar II gets stronger 'every year' even if the share remained at 5.1%, the same as in 2016.
"Due to the increasing number of contributors, the fund will receive in 2017 extra RON 1.3-1.4 billion. It works well," said Viorel Stefan, adding that the first beneficiaries of this fund will get 'consistent' amounts.
The Minister of Finance said he had consultations on this issue with representatives of the Financial Supervision Authority (ASF).
"The ASF management promised me it will have consultations with the fund managers to clarify and permanently conclude this subject. There is no indication about one's intention to nationalize pension Pillar II!" Minister Viorel Stefan said.
Ina release later on Wednesday, ASF informs it has seen the statements lately to a so-called nationalization of the private pension funds in Pillar II. "There haven't been and thereare not any official discussions on this issue. The recent position expressed by NN Pensii on this topic is excessive and void. Discussions with the consumers cannot take into consideration rumours or political statements," an ASF release informs.
ASF also informs that the private pensions system is a solid one, growing steadily and has the capability to generate benefits to the participants.
PSD denies such an intention
On the other hand, in a press release issued on Wednesday afternoon, the Social-democratic Party announces that "it never intended and does not intend to nationalize the private pension system in Romania".
"PSD categorically denies that the current parliamentary majority or the current government would intend to nationalize the private pension system in Romania. This is fake news and has already been ruled out by the Ministry of Finance and by the Minister of Labour and Social Justice. Such a decision is not found in any programme presented by PSD during the election campaign, or in the governing programme of the Grindeanu cabinet and approved by the Parliament," reads the press release issued by PSD./IBNA
Source: romaniajournal.ro