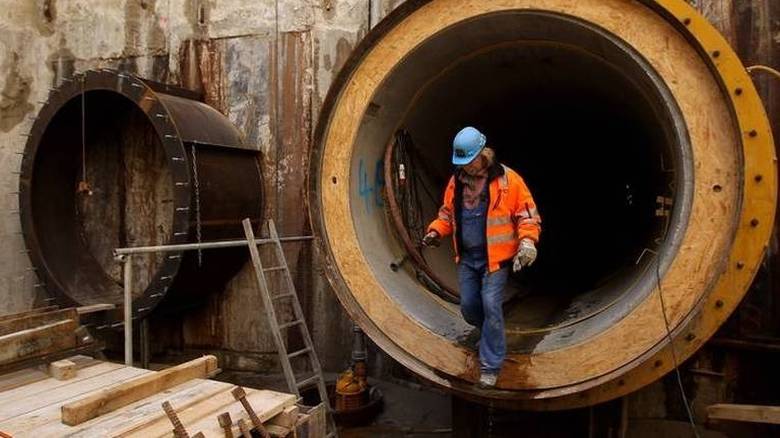 The government will not alter its energy programme, President of the Republic Nicos Anastasiades stressed on Thursday, adding that threats do not influence government planning on this score.
Speaking to reporters after his meeting with UN Special Advisor Espen Barth Eide, President Anastasiades was invited to comment on the government's energy plans in relation to statements that Eide made after their meeting in which he referred to international crisis and possible dramatic times in the near future.
"Nothing will alter the government's programme, which is exercising its sovereign rights in its Exclusive Economic Zone. The government is not affected by any threats", the President underlined.
What Turkey and the Turkish Cypriot side need to understand, he said, is that anything that is happening during the exploration, is for the benefit of all those who are entitled to the island`s natural wealth. "And the people of Cyprus are entitled to it, both Greek Cypriots and Turkish Cypriots," he added.
President Anastasiades said there is plenty of time between exploration and exploitation of natural resources, therefore "it is to our benefit that all this is happening now, so that we can enjoy the benefits the soonest. If this contributes to finding a viable, functional solution that will allow us to have stability, it will double the chances for a better and more prosperous Cyprus".
President Anastasiades also said that everyone should double their efforts as this is his own position too, noting however that this also depends on the participants' political will.
Invited to comment on relevant statements by Turkish Cypriot leader Mustafa Akinci, President Anastasiades said that "if we were to note down the good will of the Greek Cypriots, it would take up many pages since the Greek Cypriot side has contributed to progress in all the chapters under discussion."
Many more pages, he said, would be needed for the irrational issues that are being raised, which have either been overcome or are still pending.
The Republic of Cyprus has been divided since 1974, when Turkish troops invaded and occupied 37% of its territory. Anastasiades and Turkish Cypriot leader Mustafa Akinci have been engaged in UN-led talks since May 2015 with a view to reunite the island under a federal roof.
Turkey does not recognise the Republic of Cyprus. In recent weeks, Ankara has sent its vessels to carry out surveys in the Republic`s Exclusive Economic Zone./IBNA
Source: Cyprus News Agency