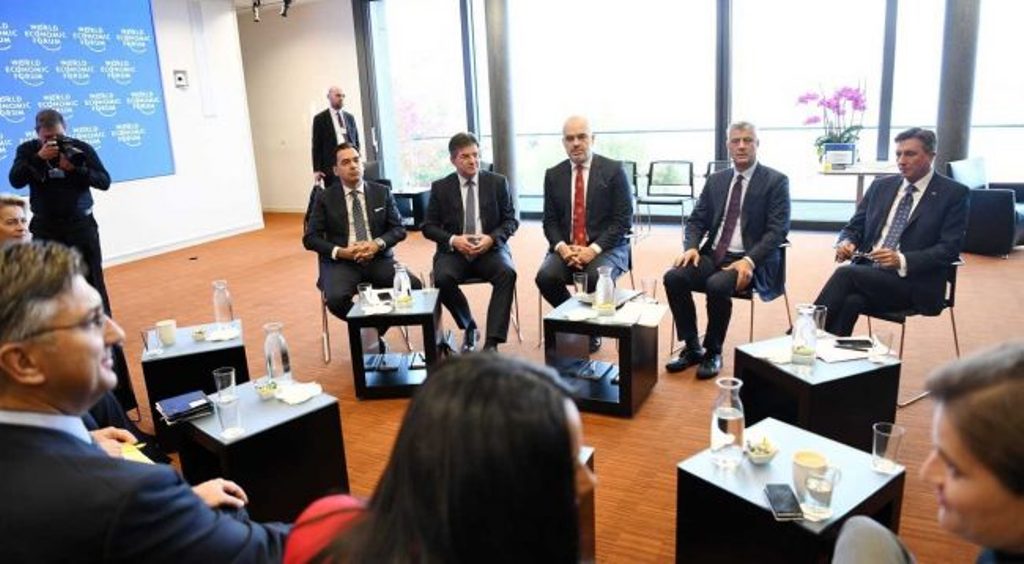 President of Kosovo, Hashim Thaci has participated in the "Strategic Dialogue for Western Balkans-leaders' meeting" hosted by the World Economic Forum in Geneva, Switzerland.
In this meeting, president Thaci is quoted to have said that "we're making maximum efforts to reach a peaceful agreement with Serbia through the EU brokered talks".
"Political stability generates economic development. This is why we're working hard to achieve a deal which offers stability for the entire region", Thaci said.
Meanwhile, Kosovo's president also said that both sides are interested on reaching an agreement and so is the international community.
Participants in this meeting praised the efforts being made for political stability in Western Balkans, as a key requirement for development, foreign investments and economic growth. /ibna/