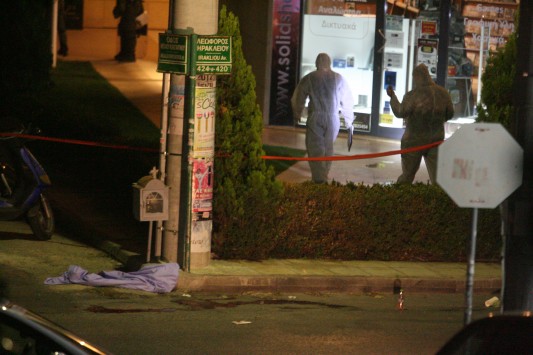 By Christos T. Panagopoulos –
Rovertos Gerontas, father of the 29-year-old Alexandros, who is currently hospitalized in critical condition after the bloody assault outside the office of the Golden Dawn in New Heraklion of Athens, called upon the parents of the murdered singer, Pavlos Fyssas, to "unite their voices" against hate and violence.
"I am not a man who could take revenge. It was the lives of Greek citizens, which were lost. We must stop the circle of blood and hate", said Gerontas in an interview he gave to Mega TV channel, characterizing the murderer of Pavlos Fyssas as "madman".
Speaking about the health situation of his son, he said that it is improving and expressed his optimism that Alexandros will manage to overcome the danger.
Moreover, in another interview he gave to SKAI TV channel, Gerontas claimed that his son is indeed a member of the Golden Dawn, but not particularly active, noting that "Alexandros had had enough with politicians in his country".
Source: Naftemporiki