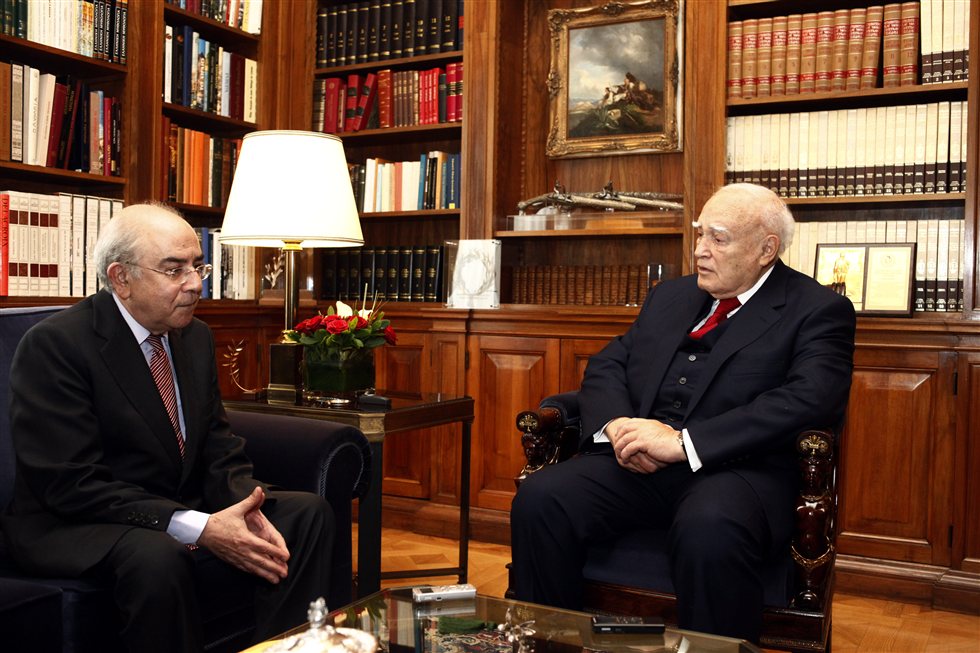 Review by Christos T. Panagopoulos –
President of the Greek Republic, Karolos Papoulias, has assured Cyprus House of Representatives President Yiannakis Omirou that Greece stands by Cyprus' side as regards the Cyprus issue.The two men met during a visit Omirou is paying to Athens, at the Presidential Palace, on Wednesday.
According to an official press release, during a conversation they had in the presence of journalists, Omirou briefed Papoulias on current developments in the effort for the resumption of talks with a view to reuniting Cyprus, divided since the Turkish invasion of 1974.
He told the Greek President that the Turkish side continues its non-cooperative stand in talks for a Joint Declaration between the two sides as regards the basis of the talks.
Source: CNA