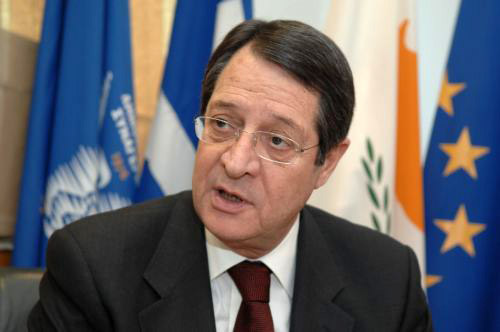 Review by Christos T. Panagopoulos
Cyprus President Nicos Anastassiades said Sunday he does not reject any proposal for natural gas supply that would lead to significantly lower electricity prices.
The President's comments came following an announcement of the Cyprus Natural Gas Public Company (DEFA) that it terminated negotiations Russian Itera, the selected company to supply Cyprus with natural gas for electricity generation, in what has been called as "interim solution" until the extraction of natural gas discovered in Cyprus` EEZ. DEFA awaited Itera to submit a new proposal as its initial one was rejected as not unprofitable. However the Russian did not attend a scheduled meeting with DEFA last week and the DEFA Board decided to terminate the negotiations with Itera.
"We do not reject any proposal that has been submitted with regard to the interim solution on natural gas with a view to securing the significant reduction of the electricity bill", Anastassiades said speaking to reporters at the sidelines of unveiling ceremony of the bust for the hero Stavros Stylianidis in Episkopio.
Source: CNA