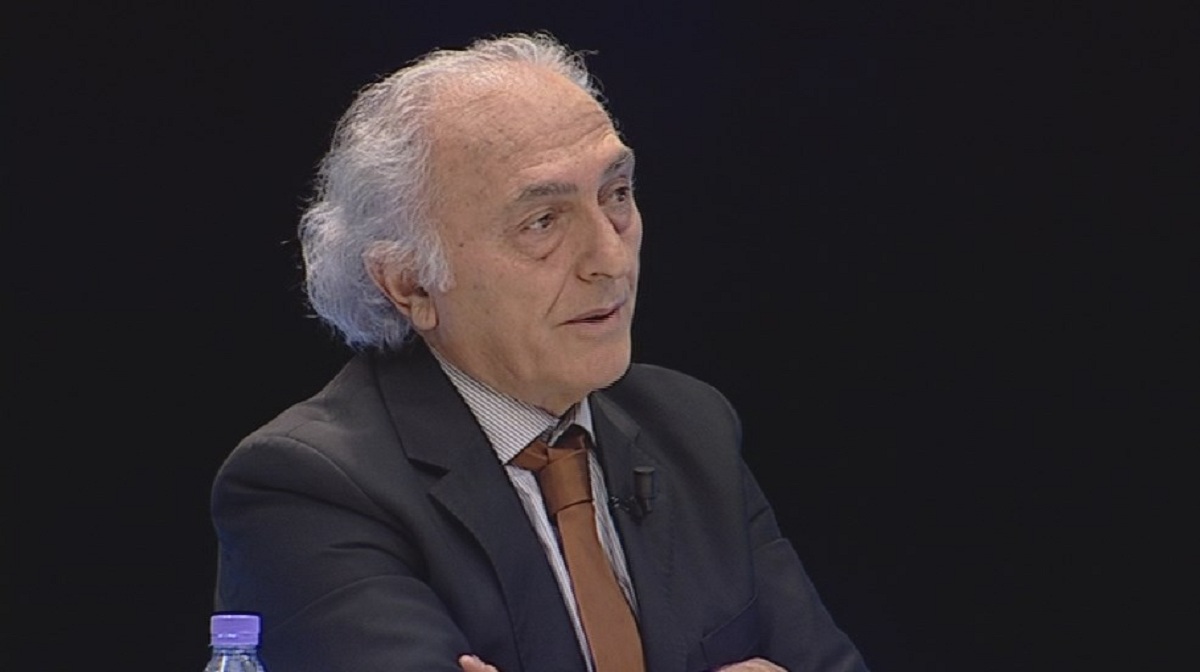 This article has been written for Albanian Free Press newspaper and www.albanianfreepress.al
By Frrok Çupi
Beni or someone else like Beni, should be appoint Prime Minister as soon as possible if we want to escape the horrors that we face…
Who "else" is like Beni?
This is the essence. At this modern time, we should modernize our choice, our taste, our approach with a government that comes to our aid and doesn't terrify us. If we are astonished by the fact that there's nobody like our Prime Minister or the one that we refer to as leader, then there's no salvation for us. All the humans that can be appointed as heads of government, are like "Beni". The only ones that we should not nominate to lead are the "extraordinary ones"…
But who is Beni? Ben Derhemi is a Theater actor, who belongs to the new generation of artists. He's not the "giant" of the stage; he stands a little higher. Beni led the "battle" for the preservation of the National Theater against the government's attempts, which were perceived as mob type attempts to appropriate the Theater and the 4100 square meter area of the Theater, which would be used to build towers and fill the deep pockets of people who have ties with the government. And Beni did not give up.
Is this the only reason why we need "Beni" as head of the government?
1.
Here, we're dealing with two questions: Did the artist attract the public's sympathy just because he refused to give up from the fight against the government? However, did he solve anything by not giving up?
If he were able to solve it himself, than we should raise the alarm, because society has either fallen in big "holes", or we're looking for a monster. In the first case, the time when a person used to solve the nation's problems by himself, is long gone.
If we're looking for a single person who would launch a revolution, this would be tragic, because in modern times, there are modern solutions. It's impossible for a single person… (Do you see that it's impossible for a party to rule on its own?)…
But, even if it was "possible", then what we're looking for would be tragic for us. We would be looking to make the same fatal mistake that we have done so far, by calling the "extraordinary" man who does everything for us.  What should we do next? Do nothing and endure everything until the next "extraordinary" one comes along?!
2.
It may not be Beni, but it may be someone like him. In the past few days, we have seen many "candidates" for the post of the Prime Minister, although this cannot be considered as the period for productive new leaders. The world is changing in all four corners, but here, we're once again being referred to as the "black sheep". There are neither conservative movements, no communist movements. Nobody is upholding family values, the nation or the right to own property.  "Why have we become like this?", some so called intellectuals who stay at home and wait for problems to be solved by Beni, say.
The American and Saxon world has entered a period of great historical changes against the current deformations. Europe's conservatives are doing everything to restore great values. Meanwhile, we're doing nothing.
Nonetheless, even in this state of inactivity, in the past few days we have seen people who have realized what needs to be changed. The revolt of Kukes and the protest of civic society in front of the government, showed that what leaders of political parties say that they're irreplaceable, is not true.
3.
We should no longer want the extraordinary man, because he's extraordinarily dangerous. The paradigm that the leader "needs to be charismatic" has long fallen in the modern civilization. What is charisma?
Did we not try them all? Tall…, ironic…, arrogant…, a man who washes his hands when he meets people…, the young man with a strange look…, 10, 12 or 13 years in power…, handsome… What is this insanity?!
This is why I pointed my figure toward Beni. What we need is everyone like him who is not part of political parties. We've come to a point where the government should be formed outside the political party system. This form was imported from the west. It looks like democracy in representation was misused and degraded. All political parties are poisoned. All of them have committed crimes or at least, haunted by the ghost of crime. They have stolen, plotted and collaborated against people. They have lost all sense of humanity and nobody is immune from this "ghost". Political parties do not have better people. Did you not see the latest protest organized by civil society in front of the government's building? New faces of young men and young women, with clear ideas and direct articulation… Political parties have degraded. They no longer produce leaders "like us, people", but they produce extraordinary leaders.
So, we don't need to get a headache by looking for something that we don't need. What we need is near and within our reach.
Note: The views expressed in this article are the author's own and do not necessarily reflect Albanian Free Press' editorial policy