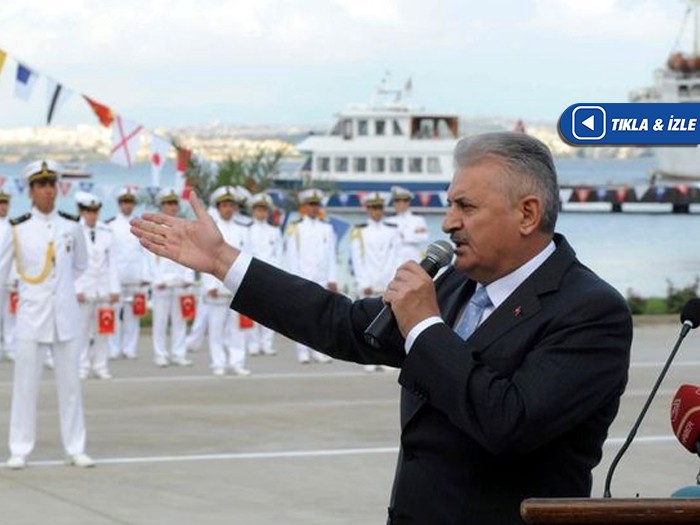 The Turkish prime minister caused a sensation with his statements, when he called for the acceleration of the construction of the type 214 Piri Reis submarines, due to threats to Turkey. Turkey's PM participated in the ceremony for the beginning of the works for the construction of the third state of the art submarine at the Golcuk military shipyard. There he stated that "the shipbuilding of these submarines takes too long. About 10 years… I am calling for a redesign in this matter and for the Navy chief to take the initiative and reduce the time to 62 months. We need to reduce the length of time. I appeal, we see the threats we face, I believe there is a direct need to integrate these submarines into our fleet".
The first class 214 submarine under the name Piri Reis is expected to be ready in 2021. It will be followed by Hizir Reis, Murat Reis, Seydi Reis, Aydin Reis and Selman Reis.
Ankara as part of the MIL Gem (national ship) shipbuilding program has built 4 Heybeliada class corvettes and is now shifting the focus on the 6 state-of-the-art submarines.
Turkey's prime minister also sent a message to Greece and Cyprus, saying that while Turkey is fighting terrorism internally and abroad, some people want to take advantage of the circumstances and create various plans and traps in the Aegean and the Mediterranean.
Addressing dozens of Turkish Navy officers, he added, "I am making this point clear. Whatever the conditions, Turkey with its Navy, under all sorts of conditions, has the potential to neutralize any kind of threat. Let no one make false assumptions".
However, the Turkish prime minister has made it clear that the construction of the specific submarine class 214 is a project of Turkey's cooperation with Germany. Ankara plans to build 6 submarines, of which 3 are under construction. The project was frozen due to the informal embargo of Berlin, which seems to have ended after Yildirim's meeting with Angela Merkel ten days ago./IBNA