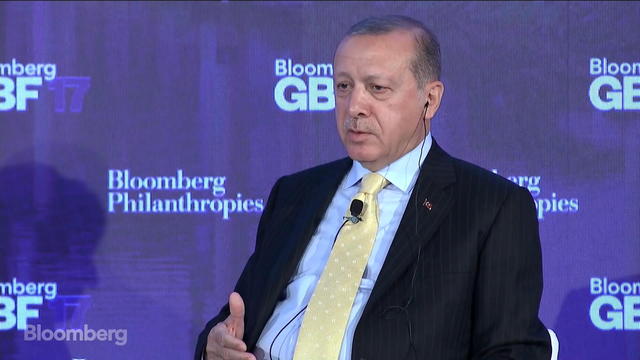 Speaking at a Bloomberg forum in New York, President of Turkey Recep Tayyip Erdogan stressed the need for further armament of his country, saying that "beside me, Syria has S400, then I also need it and I have to get not S500 but S600". He stressed that "there are other steps we must take to strengthen our defense, such as taking steps to obtain a ballistic missile"! The Turkish president stressed that there are NATO members that have both nuclear weapons and ballistic missiles.
The Turkish president was asked whether he would be conducting a military operation in the event of a referendum in northern Iraq.
"I do not know that. We will make decisions at the National Security Council on Friday", he said.
Erdogan has revealed he will have a meeting with Vladimir Putin on Monday. Today, the Turkish president will have a 35-minute meeting with Donald Trump./IBNA