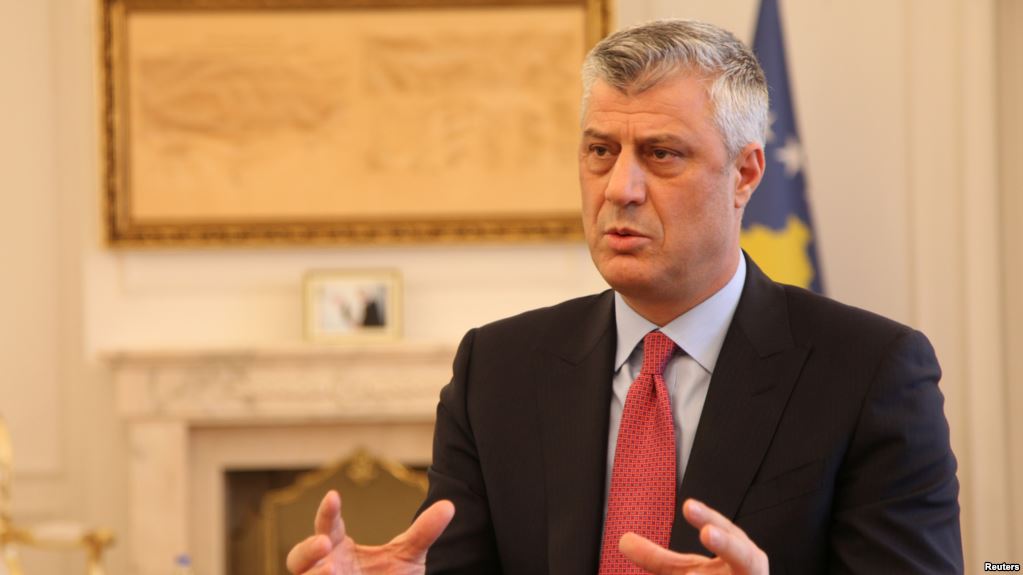 During his visit to the US, president of Kosovo, Hashim Thaci has declared that he has "received the support of all the US institutions in order for an agreement to be reached between Kosovo and Serbia, which guarantees a mutual recognition and Kosovo's accession in the NATO, EU and UN".
The president's office issued a press release, stating that president Thaci has met with senator Ron Johnson and also with democrat senators Gary C. Peters and Robert Mendez, with which he has discussed about cooperation between Kosovo and the US.
"Republican and democrat senators are united over the issue of Kosovo and offer their strong support for Kosovo's Euro-Atlantic integration and the necessity of reaching a deal with Serbia", president Thaci is quoted to have said.
Meanwhile, president Thaci has also held a meeting with the Republican senator, Marco Rubio where they discussed the issue of the transformation of FSK into an army and dialogue between Kosovo and Serbia. /ibna/