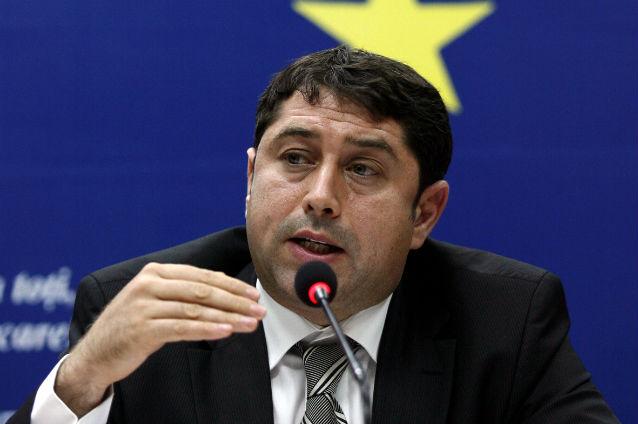 Review by Christos T. Panagopoulos –
"Romania has been and continues to be at the crossroad of several religions, cultures and empires. We are a multicultural society and we can share our experience with the other states in the region. We can be a good example in terms of tolerance and respect", Minister Delegate for "Romanians Everywhere", Cristian David, said in a meeting with UN High Representative for the Alliance of Civilizations, Nassir Abdulaziz Al-Nasser.
"We must be aware of the fact that the origin of many existing conflicts and of intolerance is represented by the economic deficiencies. In all the meetings we had recently, we maintained there must also be a correlation with the migration phenomenon. We must eliminate the discrepancies between the destination and the origin countries, between the developed and the emerging countries", David said, according to a release the Foreign Affairs Ministry (MAE) remitted to Agerpres.
David said that the visit of the UN official would essentially contribute to the strengthening of Romania's regional leader profile in the efforts to promote the specific principles of the Alliance of Civilisations within the United Nations Organisation.
In this respect, the Romanian official approached the topic of identifying some modalities of strengthening the cooperation of the UNAoC with the regional and subregional structures, MAE points out.
The Romanian Minister also said that Romania could use the capacity of its Chairmanship-in-Office of the South-East European Cooperation Process (SEECP) to facilitate a cooperation structured on these dimensions. Therefore, the Alliance of Civilisations would be able to function as an action platform in promoting the good integration and the intercultural and interreligious dialogue on a regional level.
In his turn, Nassir Abdulaziz Al-Nasser said that individuals bringing along different civilisations came in search of some opportunities provided by the social and economic space. The UN High Representative for the Alliance of Civilisations pointed out that Romania was a unique model to other countries, a model of success concerning tolerance and multiculturalism.
The discussions between the two high officials also focused on the observance of the rights of minorities, the role of young people and of the media as means of transformation and support for the efforts of modernising the society, the role of women in society, tolerance and the intercultural and interreligious dialogue.
Source: Agerpres