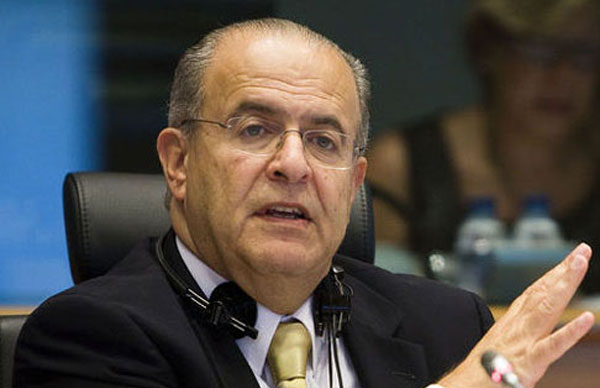 By Christos T. Panagopoulos
Cypriot Minister of Foreign Affairs, Yannakis Kassoulides, praised the vision and history of the European Union, noting that "the solution to all of our problems is to have more Europe".
During a speech he addressed to European deputies of the Greek governmental party, New Democracy, yesterday, Mr. Kassoulides said Europe must transform into a territory promoting stability and prosperity to its citizens via the economy boosting. "Nobody must underestimate what Europe has achieved so far, especially with everything that has to do with freedom, as well as foreign policy", he added.
Moreover, he attempted to analyze all possible factors that obstruct EU's advancement towards a better future by noting that "the global financial crisis has definitely put many obstacles to the European completion".
"Either it is the lack of a great leader, or the lack of democracy, or even the populist policies which many of the governments have been following for the last years and then accused EU of their failure, we need to find real solutions in order to promote the European ideal", expressed Mr. Kassoulides.
Source: CNA