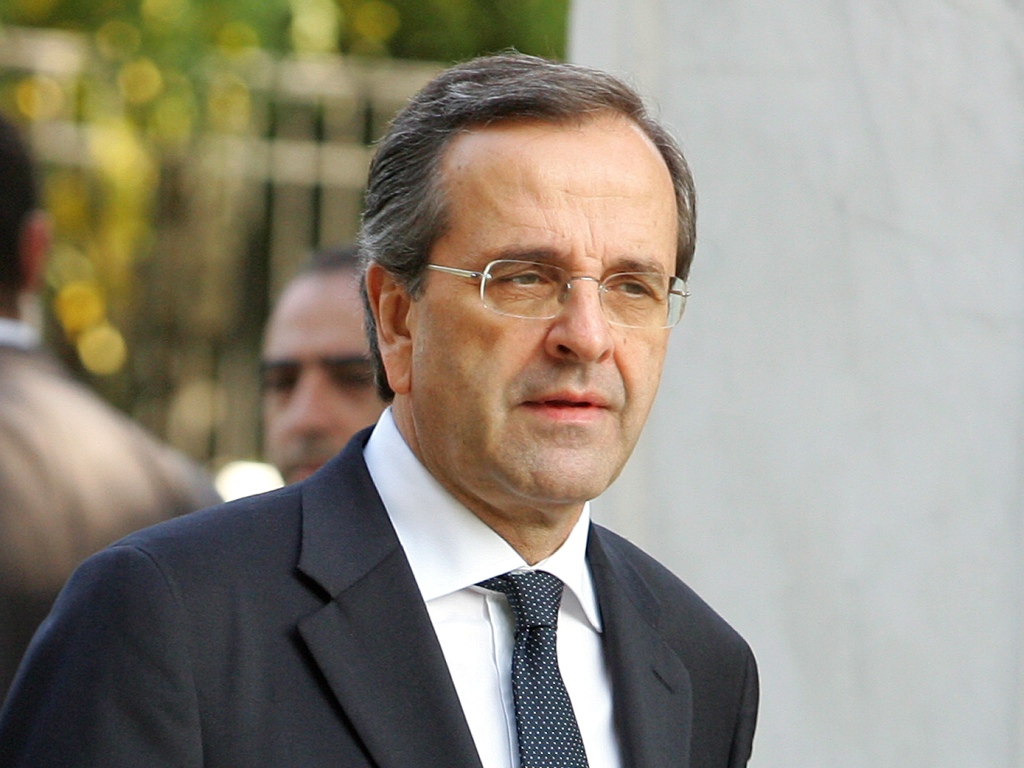 Review by Christos T. Panagopoulos –
Prime Minister Antonis Samaras on Tuesday stressed the need for "more Europe, not less" at an event on the European Union, stressing that this had been the vision of the late Greek statesman Constantine Karamanlis.
"Constantine Karamanlis was a true European visionary, because he, along with many other statesmen of his time, understood the immense potential of a United Europe," Samaras said, emphasising Karamanlis' major contribution to Greece's European course while addressing an event in Brussels on "The Necessity of Europe – The Europe we need" organised by the Constantine Karamanlis Foundation and the Konrad Adenauer Foundation.
Referring to the continent's troubled history, marked by centuries of war and conflict, Samaras noted that the last 55 years had seen Europeans trying to unite in a different way, not by force or subjugation or wars but through consensus, free will, democratic rules and economic integration.
"There is no historic precedent to that, in our modern world," Samaras said, adding that uniting was the only way Europe could hope to compete with the new emerging powers and the new challenges of the present and future.
He noted that this effort required that Europe remain competitive, as well as progressing toward integration "because we cannot 'think big' if our horizon is limited by our national borders" and displayed solidarity "because there is no Union without solidarity among its members".
"And this is what Greece is living through nowadays. On the one hand, unbelievable sacrifices by its people and on the other hand existing and expected further solidarity by the member states on this common family of all. These are precisely the fundamental elements defining a "community": A sense of common identity, a common view vis-a-vis the rest of the world, a sense of solidarity among its members and a sense of responsibility by each and every one of them; because only such a community can evolve to a strong and stable Union," he said.
Samaras ended by underlining the need for more Europe, not less, including a more substantial Community budget, a secure and thriving banking system, a common energy policy and stable tax environment in Europe.
"And yes, a better Europe, a more interactive Europe, a more balanced Europe, a more social Europe, a more competitive Europe. The United Europe Constantine Karamanlis had envisioned," he concluded.
Source: AMNA