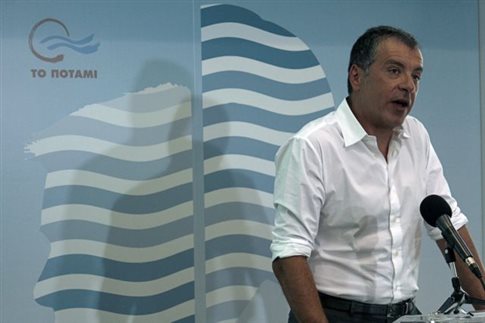 Athens, August 26, 2015/Independent Balkan News Agency
By Spiros Sideris
The River is starting its electoral battle with the slogan "We Can!". The start presidential speech by Stavros Theodorakis will be given Wednesday at 8pm.
In the rally will take part, according to information, members and groups and the center-left and liberals who recently started being active with The River.
This rally will have a particularity: Friends of The River who will attend the event will have the opportunity to respond online, either through their mobile either via tablets or computers that will be in place, to a timely questionnaire on political developments.
The River proposes a debate of political leaders
To River, in a statement ahead of the elections, urges political leaders to consent to conduct television debates with direct debate of one leader to the other, as is the case for decades now is in all developed democracies.
"The parallel monologues of 7 or 8 political leaders in debates do not have any effect, since everyone parrots the prefabricated answers that have been prepared by their teams.
"In this context, Stavros Theodorakis invited outgoing Prime Minister Alexis Tsipras on an open TV debate. He addressed the same invitation to the leader of the Opposition Vangelis Meimarakis", is mentioned in the announcement.