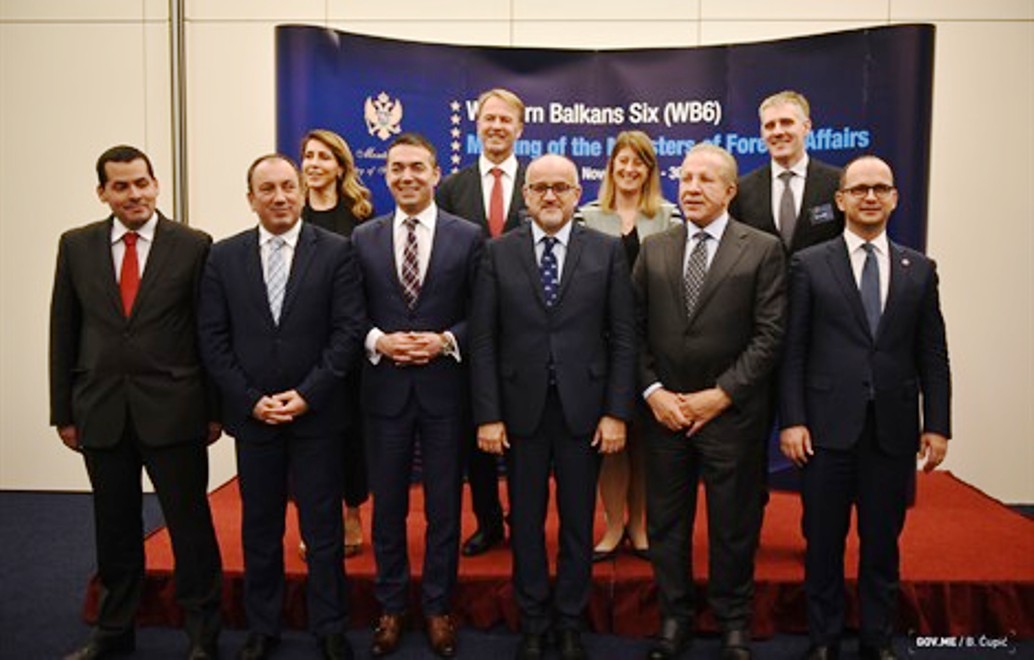 A meeting of Western Balkans Foreign Ministers (WB6), hosted by Montenegrin Foreign Minister Srdjan Darmanovic, was held yesterday in Budva.
The meeting was attended by Albanian Foreign Ministers Ditmir Bušati, Bosnia and Herzegovina Igor Crnadak, Kosovo Behgjet Pacolli, fYROMacedonia Nikola Dimitrov and Serbian Deputy Foreign Minister Nemanja Stevanović.
The previous year was very important for the countries of the Western Balkans in the context of strengthening their European perspective, the six foreign ministers of the countries of the Western Balkans noted.
Darmanović welcomed the fact that the meeting was taking place in Montenegro, where six years ago this cooperation started, noting that "we are committed to meeting the commitments agreed at the London summit but also at the previous summits. We need to pay special attention to the Interconnection Agenda and the orientation towards the implementation of its actions, as well as to strengthen regional economic cooperation".
During the meeting there was also discussion on the importance of the Digital Agenda for the Western Balkans and the Youth Agenda as key prerequisites for the further development and prosperity of the region. "It is the new future that we have to invest in", Darmanovic said, recalling that Montenegro is firmly behind the initiative to create an International Institute for Sustainable Technologies in the Southeastern Europe region, which will contribute to a better cohesion of young people , job creation and further improvement of economic growth.
Darmanović also stressed that Montenegro strongly supports the progress of its neighbours on their European path. "We are confident that the success of each country is the success of all of us".
The meeting was also an opportunity to exchange views on the current issues in the region, reaffirming the call for constructive dialogue in a spirit of good cooperation and understanding.
The Foreign Ministers of the Six Countries of the Western Balkans have adopted a joint statement in today's meeting, confirming that the future of the region is in the European Union and that it is the only framework that guarantees further development and stability in the region and Europe./IBNA