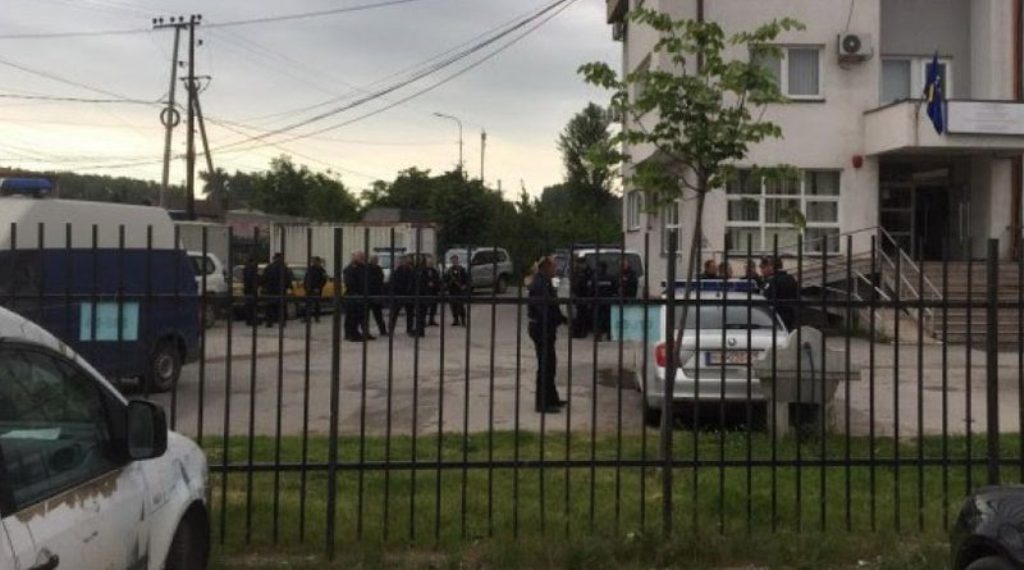 Police in Kosovo have arrested a number of police officials and several individuals as part of an operation that was organized in several parts of the country. Police encountered resistances in the north, which is inhabited by a Serb majority and this led to the injury of a police officer.
Police informed in a press release that this operation aimed at arresting several police officials and people accused of smuggling, abuse in the line of duty, bribery, etc.
Meanwhile, after the operation, groups of Serbs took to the streets, while authorities in Belgrade said that the operation aimed at intimidating Serb population.
Media in Belgrade reported that president Aleksandar Vucic has placed the army and police on alert and has called on the international community to intervene in order to "stop Pristina".
KFOR: Operation in the North is not aimed at Serbs
Concerning the current situation, KFOR informs that Kosovo Police is conducting a police operation throughout Kosovo, following arrest warrants issued by Pristina Court in relation to an investigation on corruption. KFOR confirms that this is only a police operation and no Kosovo Security Force or any other military force has been deployed to the North of Kosovo.
Because of the political sensitivity of the moment, Commander KFOR invites all the parties to deal with the disputes peacefully and responsibly, without any use of force or violence. People should stay calm, they have nothing to fear.
KFOR continues monitoring the situation and is ready to intervene, if requested as third responder, in order to guarantee security for all communities in accordance with its mandate under the United Nations Security Council Resolution 1244.
Thaci replies to Vucic
President of Kosovo, Hashim Thaci has reacted following the declarations made by the Serb president, Aleksandar Vucic, considering them as populist declarations. He said that Vucic knows that he cannot enter Kosovo, adding that the institutions of Kosovo and FSK are on the state of alert.
"This is a populist declaration which aims at catching the attention of public opinion in Serbia. Serbian president knows that he cannot enter Kosovo. He knows it, however, in any case, Kosovo's institutions and FSK are on state of alert. Populist declarations do not act as threats for war", Thaci said.
Pacolli calls on Serbia not to abuse politically
Kosovo's Foreign Minister, Behgjet Pacolli also reacted following the operation in the north of the country.
"I call on Serbia not to abuse politically with a normal police operation. I urge them to support the fight against organized crime and not oppose it. What matters is the well-being of all communities living in Kosovo", Pacolli said. /ibna/