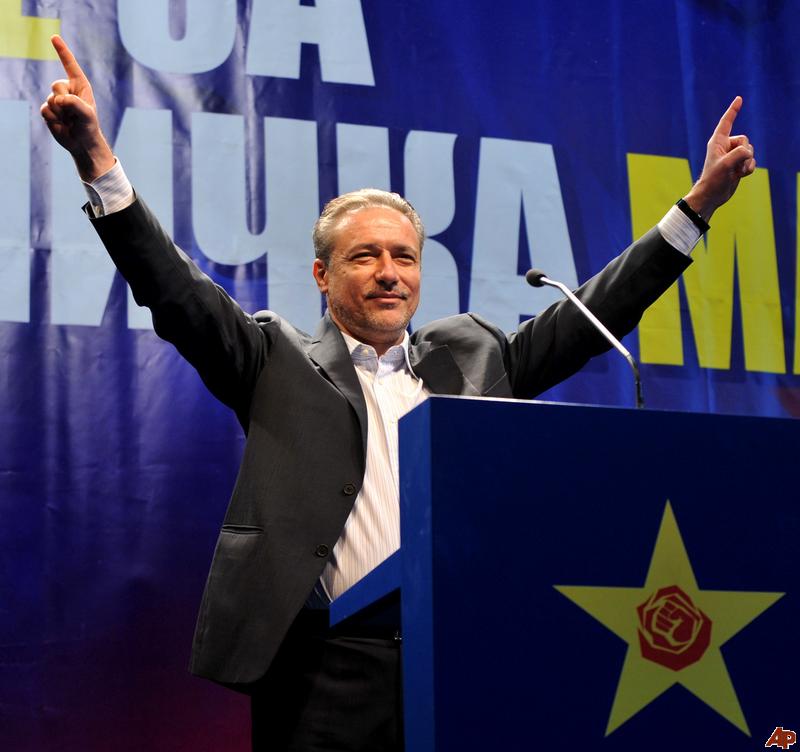 Skopje, May 10, 2013 by Naser Pajaziti
Disagreements are ruling in the largest opposition party in FYRO Macedonia, the Social Democratic Union of Macedonia (SDUM) ahead of the next party congress scheduled to be held in June.
Sources within the party state that during last night's meeting of the Leading Board, Zoran Zaev has withdrawn from the race for chairman of the party due to the discontent that has been caused as a result of the procedure that has been followed with the appointment of candidates.
"I don't want to comment the developments within SDUM. This entire procedure for the election of the new party chairman is an internal issue of the party and I ask you to let the party take its own decisions", said Zaev, confirming that in the coming days, he will decide as to whether he will run for the leadership of this party or not.
Zaev's withdrawal may be influenced by the majority of the party members that want current leader, Branko Crvenkovski to lead SDUM, in spite of the defeat conceded in the March 24 elections. Several party branches have demanded for Cervenkovski to remain chairman of the party, in order to avoid a crisis within the party. 10 thousand signatures have arrived in the party's headquarters, asking for Crvenkovski to continue as leader of the party. But, on the other hand, a month ago, Crvenkovski resigned as leader of this party, thus giving way to a race within the party.
Ahead of the congress which will be held on June 2, several candidacies for the chair of the party have been confirmed so far, such as the current vice chairman, Zoran Jovanovski, the mayor of the commune of Strumice, Zoran Zaev, Igor Ivanovski MP and other senior members of this party. The weekend will seal the fate of the leadership of Macedonian social democrats, following disagreements as to whether Crvenkovski must remain or not the chair of the party. Crvenkovski is the first leader of SDUM after the country gained its independence. He was one of the political "students" of the former Macedonian president, Kiro Gligorov. Crvenkovski has served two terms as Prime Minister, from 1993 to 1998, from 20012 to 2006, and has also served one term as the president of FYRO Macedonia. /ibna/