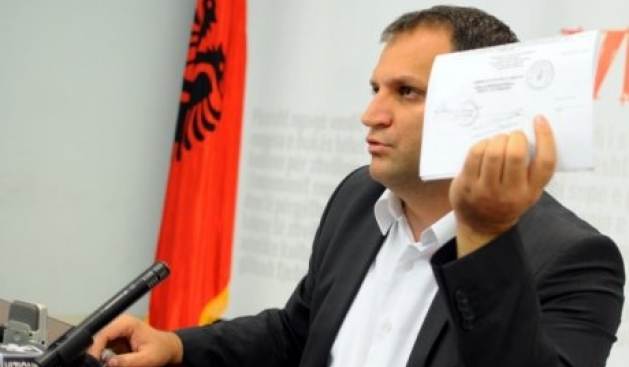 Pristina, April 3, 2014/Independent Balkan News Agency
By Elton Tota
Tens of officials of the municipality of Pristina have been arrested today (03.04) by police. Among the arrested people is one of the directors of the municipality, an official who executes decisions and 8 construction inspectors. The operation also led to the arrest of the owner of a private construction company. Among the arrested is Ismet Haliti, head of inspections. The mayor of Pristina, Shpend Ahmeti, from the opposition party, Self Determination, has reacted over the arrests. He said that the municipality collaborated in the investigation to secure the necessary evidence which led to the police operation.
Arrests and accusations
Special Prosecution of Kosovo officially announced that upon the order of the attorney's office, police of Kosovo have arrested 10 officials from the Construction Sector of the Commune of Pristina.
The ten officials who were arrested have been charged with "participation or organization of organized criminal groups" and "abuse of office". Meanwhile, the owner of a private company is accused of forging documents.
The investigations for the operation started in September 2013 and they related to the construction of buildings without permit in the municipality of Pristina. "During this time, important evidence has been secured on suspicion that the arrested persons have committed the abovementioned offenses", declared Kosovo's Special Prosecution.
Ahmeti: I helped the prosecution
Mayor of Pristina, Shpend Ahmeti has held a news conference following the arrests taken place today. He said that he has assisted the prosecution on this operation.
According to Ahmeti, he and his staff have closely collaborated with the prosecution whenever its assistance has been demanded.
"A number of cases has been sent to us by the Special Prosecution and we have collaborated with them in a number of cases under investigation", said he.
"I don't think there's room for political stances here, as these are criminal offenses", said Ahmeti, who removed every suspicion that the arrests may have been politically motivated. /ibna/