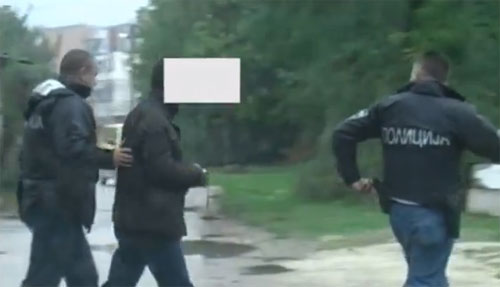 Skopje, October 10, 2013
Ministry of Interior in FYROM has launched another wave of arrests, where amongst them is an official of the opposition, suspected of financial frauds through a privatized company which was in the process of liquidation.
The company in question is "Mashino Promet", which is in the process of liquidation, but which has served to transfer and withdraw funds from 2008 until 2011, although its finances were frozen. Several persons, shareholders of this company, have been indicted, amongst them Miroslav Shipovic, who is a representative of the opposition.
According to Ministry of Interior, he has abused with his duty, by withdrawing money from this company, by damaging other shareholders and the state budget with around 1 million Euros. The operation of arrests has continued by arresting 10 people, while Shipovic is currently on a visit in the USA. Ministry of Interior said that it continues its investigations and that it's in search of other suspected persons. Opposition has accused the party in power of orchestrating politically motivated scenarios against the representatives of opposition. /ibna/