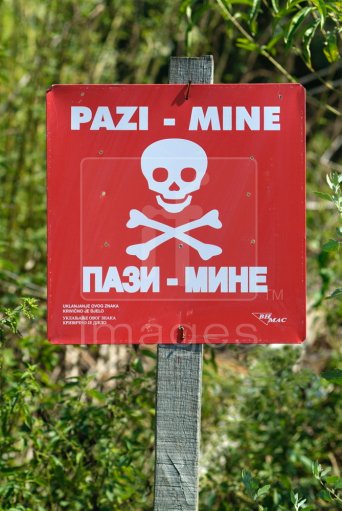 By Meshaj Liljana – Sarajevo
In addition to humanitarian aid actions consisting of delivering food, medicines, drinking water, clothes and other necessities, that are taking place intensively in B&H to help vulnerable people that are suffering consequences of floods, water pumping and removal of landmines are two main focuses of operation these days in B&H.
According to the information from the field, rivers are declining, thus teams are intensively working on pumping the water from the flooded areas, announces the B&H Ministry of Security.
In addition to the teams from 12 countries, since this morning are operating teams from Denmark as well, that with high quality pumps and systems for purifying water are working on the areas of Bosanski Šamac and Odžak, while fire brigade from Turkey, due to expressed need, from Brčko were transferred to Bijeljina.
In addition to pumps for purifying water, from the field are coming the requests for machines to vacuum moisture considering that a huge number of buildings and other premises were under the water.
Moreover, floods in B&H has led to the possible shifting and uncovering of some landmines remaining from the 1992-1995. The flood waters also may have washed away many of the markers delineating the minefields. Efforts are currently in place by the local authorities to begin mapping the most affected areas and informing their communities about the imminent danger posed by mines and unexploded ordnance (UXO).
The U.S. Department of State's Bureau of Political-Military Affairs' Office of Weapons Removal and Abatement is deploying the Quick Reaction Force (QRF), a group of civilian explosive ordnance disposal (EOD) experts, to Bosnia and Herzegovina. The QRF will arrive today and work with local officials of B&H Mine Action Centers to survey landmine-contaminated areas affected by the recent widespread floods.
Residents in flood-affected areas are reporting discoveries of mines and UXO. On May 21, a landmine dislodged by the devastating floods near the town of Brčko exploded underwater, but caused no damage or casualties. The Government of Bosnia and Herzegovina estimates that 320 square kilometers of the flood zones are potentially contaminated by shifting mines or UXO. B&H Armed Forces demining units are very well versed in regular demining operations, but they will be facing clearance operations in unfamiliar circumstances – assessing large areas, clearing mines from landslides, and conducting underwater demining.
Furthermore, deminers from Pale arrived today in Bijeljina to remove explosive means which are found in the waste of the flooded houses. Citizens have reported that have found landmines in 6 locations of this city and in the suburbs.
All these locations are marked by police until the arrival of demining teams. On the waste pile in front of the building in the center of Bijeljina yesterday are found bags with several mines, disposed near the station in the street Dostojevski. City staff for emergency situations in Bijeljina warned citizens to be cautious when cleaning the house and property from the effects of floods, after being found several unexploded hand grenades and mines at the village Trnjaci.
Citizens are informed to report such cases to the police on a short number 122 or the Civil Protection numbers 233-125 and 233-471.