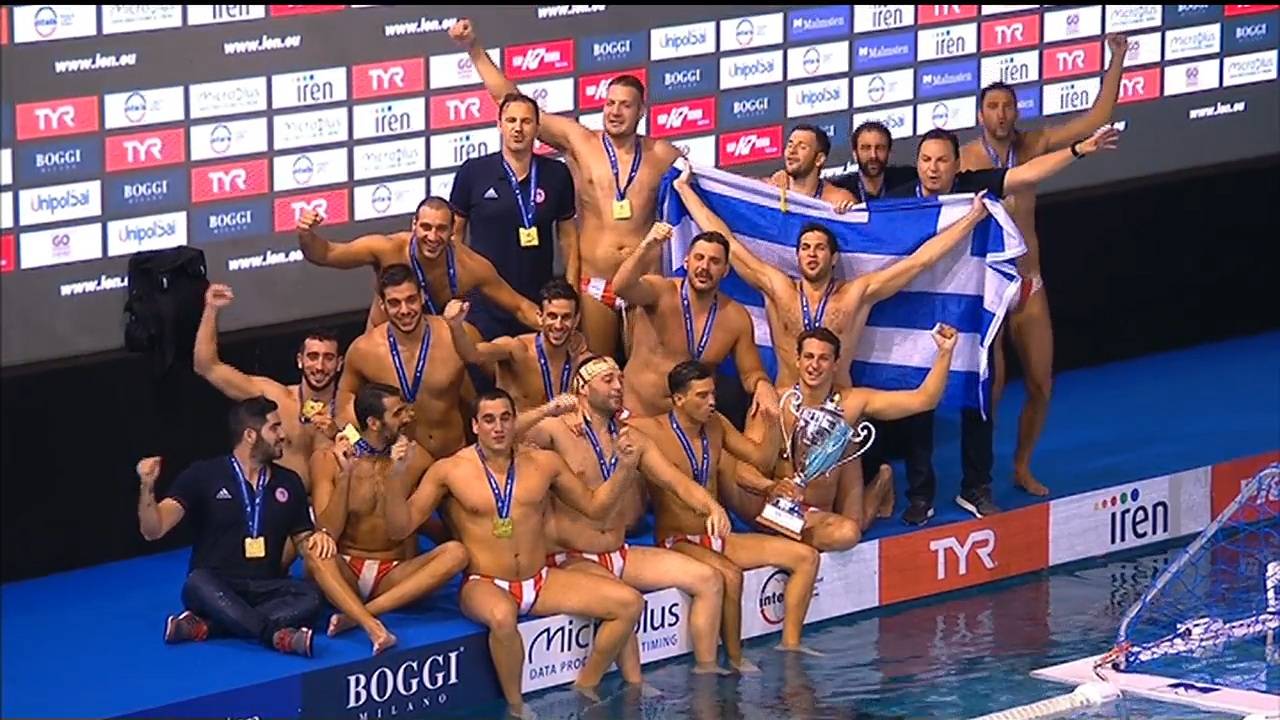 For the second time (after 2002 when the team had proved stronger than Hungary's Honved and had thus won the prize in Budapest) in the team's history, Greek Olympiacos men's water polo team made it to the top on Saturday, June 9 as its players were crowned European champions, after beating Italian masters Pro Recco 9-7 in Genoa.
The team from Greece, held the long-awaited cup at the LEN Champions League, the premier European water polo club competition.
Giannis Fountoulis was stunning scoring four goals and marking the victory of his team whereas goalkeeper Josip Pavić did his best when needed, "saving" the team and his co-players at the right moments and was thus named the MVP of the game.
Before getting to Genoa, Olympiacos fought against and won, German Spandau 04 with 6-5 at the quarter-finals and the Spanish CNA Barceloneta with 6-4 at the semi-finals.
The players:  Head Coach Thodoris Vlachos, Emmanouil Mylonakis, Evangelos–Ioannis Delakas, Konstantinos Gennidounias, Ioannis Fountoulis, Dimitrios Nikolaidis, Georgios Dervisis, Andro Bušlje, Konstantinos Mourikis, Andreas Gounas, Stylianos Argyropoulos, Paulo Obradović, Stefanos Galanopoulos…. / IBNA