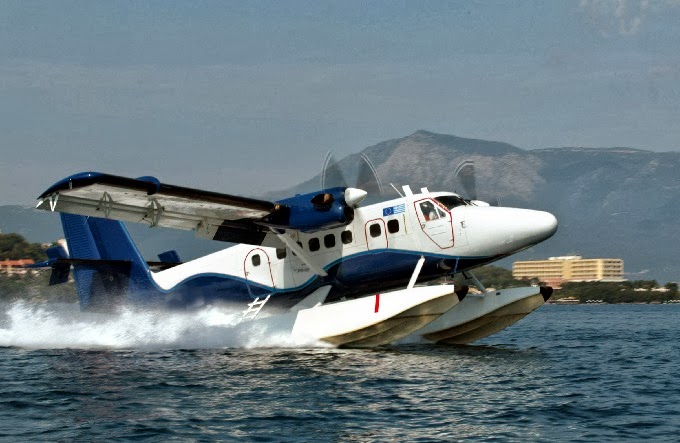 By Spiros Sideris – Athens
The decision for the approval of the environmental conditions for the creation of the first water airport in Greece, in the Port of Corfu, signed by the Minister of Environment, Energy and Climate Change Giannis Maniatis, as part of its commitment to accelerate the environmental licensing of water aerodromes across the country.
On the occasion of the signing of the decision of environmental conditions for the construction and operation of the said water airport, he held a meeting with the Deputy Minister of Culture, Angela Gkerekou, the President of the Port Authority of Corfu, Spiros Andros, the seaplanes owner company, and the Canadian Ambassador, Robert Peck.
Specifically, the Environment Minister signed the amendment of the Decision Approval of Environmental Terms of Corfu Port Works in Corfu island which includes:
The creation of a water airport in the southwest part of the Port (including buildings and a floating pier. The maximum frequency will be 10 seaplane flights daily).
Installation of a desalination Unit.
The remodeling of the junction at the eastern entrance of the Port.
The project operator is the Port Authority of Corfu.
During the meeting, the company "Greek Water Airports", represented by its President, Tasos Govas, presented all the key issues faced by the new seaplanes sector and objectives, so that seaplanes be established in Greece.
Giannis Maniatis, confirmed the political will of the government to support the new activity, paving the way for licensing, highlighting the multiple benefits of their implementation in creating new jobs, regional development, the development of infrastructure and networks, as well as the positive effects on tourism at this critical juncture for Greece.