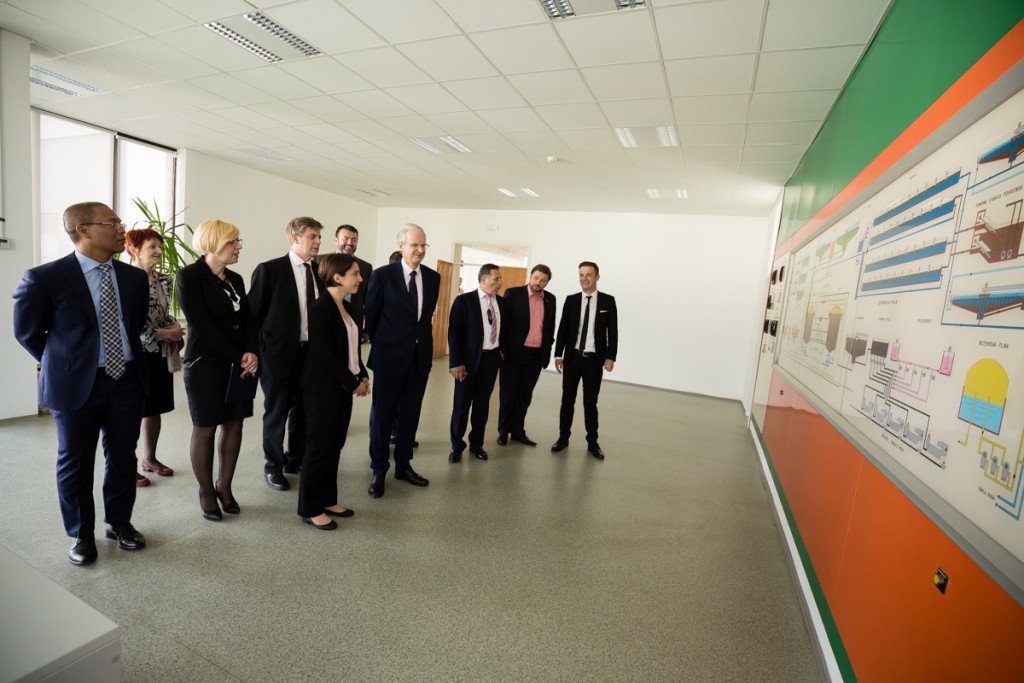 Successful cooperation between EU, the World Bank, BiH institutions, Sarajevo Canton Government and Sarajevo Public utility "Vodovod i kanalizacija" (water supply and sewerage public service) finished recently with the finalization of project "Reconstruction of the Wastewater Treatment Plant 'Butila' in Sarajevo".
Commending the efforts of all partners in the project, EU Director-General for Neighbourhood and Enlargement Negotiations, Christian Danielsson, said that reducing the pollution of waters and improving the quality of life of the Sarajevo Canton citizens is very important in this moment.
"The main objective of this project, supported by the EU funds, is to reduce the pollution of surface waters from urban wastewater which was discharged without treatment directly to the rivers Miljacka and Bosna. This project is the concrete example of what the EU integration is all about. By this water treatment plan BiH will lift up to the EU standards when it comes to water treatment", Danielsson emphasized.
He said that BiH still lacks an adopted country-wide strategy for the environment sector, and therefore is not eligible for support under the main EU IPA 2 assistance fund for Bosnia and Herzegovina.  Danielsson said that standards in EU are very high in area of water management and that BiH, as a country aspiring to join the EU, needs to comply with.
Acting Director of the World Bank Office in BiH, Igor Palandžić, said at the plant "Butila" opening ceremony that it was the last step in the completion of the cycle of water treatment projects that the World Bank implemented in cooperation with the European Union.
"The plant in Butila represents the most significant one, since it is one of the largest in the region, not to forget to mention the ones in Ljubuški and Živinice that significantly contributed to environmental protection", Palandžić concluded.
Director of "Vodovod i kanalizacija", Nezir Hadzic, pointed out the benefits of the Plant saying that the main goal is protection of the river Bosna. He added that reconstruction of this plant will have a positive impact on sanitary and environmental conditions in the Sarajevo Canton.
FBiH Minister of Environment and Tourism, Edita Djapo, explained that infrastructure projects are a precondition to the proper management and environmental protection.
"This event today is a confirmation of success and coordinated activities of local and international technical expertise with the support of adequate financial resources", Đapo said.
The overall budget of the reconstruction amounted to 25.6 million Euro with the EU contribution of 13 million Euro, announced EU Delegation to BiH. The project supported the repair and replacement of primary and secondary sewers in Sarajevo, the improvement of the efficiency of the wastewater collection network in the Sarajevo Canton, the reduction of pollution of surfaces waters from urban wastewater which is discharged without treatment to the Rivers Miljacka and Bosna, as well as contributed to the improvement of the living conditions for the population in the Sarajevo Canton./IBNA