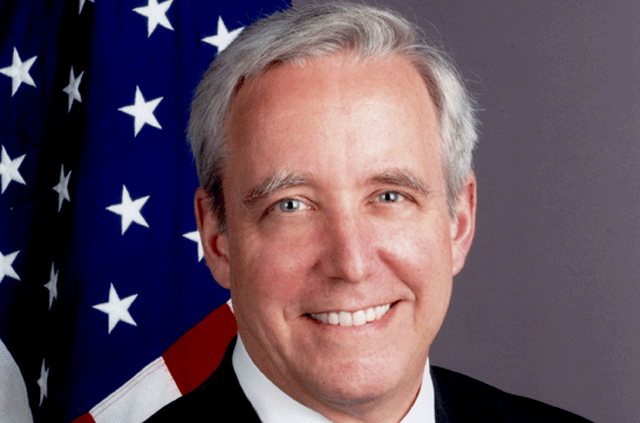 By Christos T. Panagopoulos
The political and economic situation in Greece was analyzed on Thursday during the report given by the new U.S. Ambassador in Athens, David D. Pearce, before the Senate's Foreign Affairs Committee in Washington.
"The Greek government made deep cuts in the country's budget in order to restore its financial viability, but now must make progress in implementing all its structural reforms, which will rejuvenate the country's economic development, including the reopening of its markets, the privatization of public assets, the reduction of the public sector as well as the enhancement of the tax collection's system", stated Pearce during his speech before the Committee.
Moreover, he added that "we stand solidaristic towards the Greek people, which is already making big though definitive sacrifices, in order to achieve all these reforms and so that Greece will return to economic prosperity. We look forward to welcoming Prime Minister, Antonis Samaras, in the White House, on August 8th".
63-year-old David D. Pearce was nominated by President, Barack Obama, to be Ambassador to Greece, on June 21st 2013.