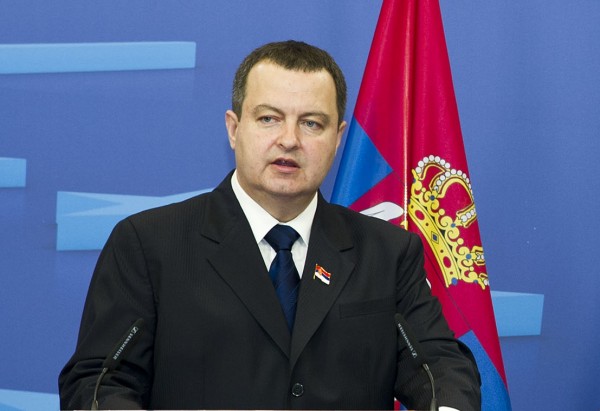 Serbia does not need "verbal reactions" of the international community, said foreign minister Ivica Dacic referring to condemnations of Pristina's decision to impose 100 percent additional customs tax on Serbian goods. The international community should persuade Pristina to withdraw its move, Dacic said in a interview.
The only rational solution would be the annulling of the customs tax, which is possible "under the pressure of Washington because Pristina operates by a remote control", Dacic told Radio Television of Serbia (RTS) on Thursday.
Brussels and Washington should properly react on the move which is "unprecedented in the political and economic domain", he went on.
"We have sent a clear message: we do not want a deterioration of the situation. We do not want, by our own moves, to create a situation in which one could say 'both sides are irresponsible'. But we are waiting for the reactions", Dacic explained.
He claimed that United States are being "involved" in the Belgrade-Pristina talks in order to "open the door for talks"; he added, however, that neither the U.S. nor Russia and China participate in the process moderated by the European Union.
"The Serbs should be peaceful and have a rational approach to this problem", the foreign minister said referring to local Serb leaders in Kosovo. The "national and state interests" must be defended through co-ordinated efforts with the government.
Dacic claimed that Pristina was in difficult position which was the reason why "this desperate move has been taken" (imposing tariffs). "We should finally win in the political field, not only in wars", Dacic said.
He reiterated that Pristina has breached the Brussels agreement and suggested that Kosovo would not become a member state of the international organizations such as Interpol, UNESCO, Council of Europe and the UN "by force"./IBNA