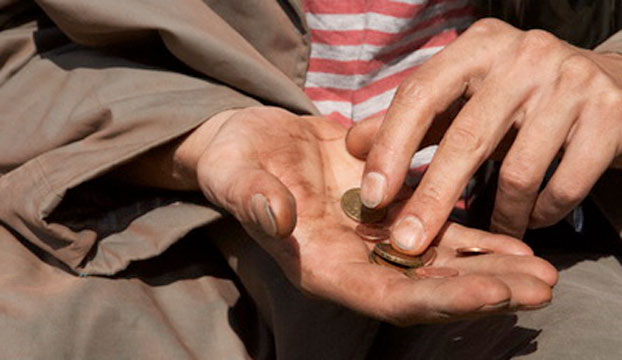 IBNA Special Report
Skopje, July 9, 2014/Independent Balkan News Agency
By Naser Pajaziti
After the increase of the price of power supply and fuel, FYR Macedonia is expected to face another wave of price increases and economy experts warn an even deeper crisis which will hit the citizens of the country.
Production companies, especially food companies have started to calculate the increase in the price of their products, following the increase of the price of power supply and fuel. A part of them have warned that the increase of these prices will cause losses for their business.
Several flour companies warned for higher bread prices. There may be increases even in the industry of milk and meat. According to economists, the month of September will see big price increases and living cost will increase by 5%.
Finance professor at the Southeastern European University of Tetovo, Elmi Aziri told IBNA that the recent increases in the price of raw materials will cause changes in the domain of production in the country.
"There will be price increases trends, because production capacities cannot afford the new prices. I believe that prices will increase by 5%. This will not be noticed during the summer, because producers have reserves, but the effects will be felt during Autumn", says financial expert, Elmi Aziri.
The Skopje based bread company, "Zito Luks" has increased the price of bread. This company has stressed that this will take place as a result of the increase in the price of fuel and gas. Some other private bread producers have increased the price too.
But, there have also been price increases in the transport sector, caused by the increase of the price of fuel.
"Increasing expenses put pressure on revenues. The transport sector makes minimum profits and in certain cases, they even operate on a loss. Fuel prices have not only increased in Macedonia, but also in the region and in Europe and this has an impact in the profitability of the transport sector. Incomes can barely cover expenses and little is left for investments", says Biljana Muratovska from "Makam Trans" transport company. According to her, 70% of transport companies in the country are facing difficulties.
The new minister of Economy, Bekim Neziri told IBNA that the government is following this increase of prices and is taking constant measures to help given categories of people and business sectors.
"Our institution is constantly following all the events that relate to the increase of prices and we directly or indirectly try to make these increases as affordable as possible for the citizen. In this aspect, the government constantly approves packages of measures to help different social categories in facing the situation", declared minister Neziri.
According to the data from the State Authority of Statistics, recently there have been price increases for medications by 13%, transport services by 4,9%, price of processed milk has increased by 4,6% while price of fresh vegetables has increased by 2,9%.
Data indicate that over 2/3 of monthly household incomes in FYROM are spent on food and communal services. According to "Consumer Basket" organization which measures the living standards for a household of four members, around 32 thousand denars or 500 Euros are needed to cover monthly expenses.
Citizens say that they're shocked by the increase of prices which is being done discretely, following the increase of the prices of power supply and fuels.
"Every day we see how our expenses grow and we believe that this trend will continue. One cannot live on a 250 Euro a month salary. The government is talking about aid for poor social categories, but with these costs, there might also be a need to offer social packages to civil servants and private businesses", says Vlatko M., civil servant.
But, Amir S, who is the head of a family which lives on social benefits, will suffer this more than anybody else. He says that the wave of price increases cannot be afforded on 4 thousand denars or 70 Euros a month. "I don't know how I will afford it. We're at God's mercy. One cannot survive on minimum social welfare", says Amir S. for IBNA.
According to Eurostat, prices in FYROM amount to 47% of the European average and the country is among the group of countries with the lowest consumer prices compared to other countries of the region and European countries.
But, on the other hand, FYROM is also part of those countries with low living standards-only 35% of the European average, indicating that prices in the country may be lower than the European average, but they're too high for the standards of living in FYROM. /ibna/