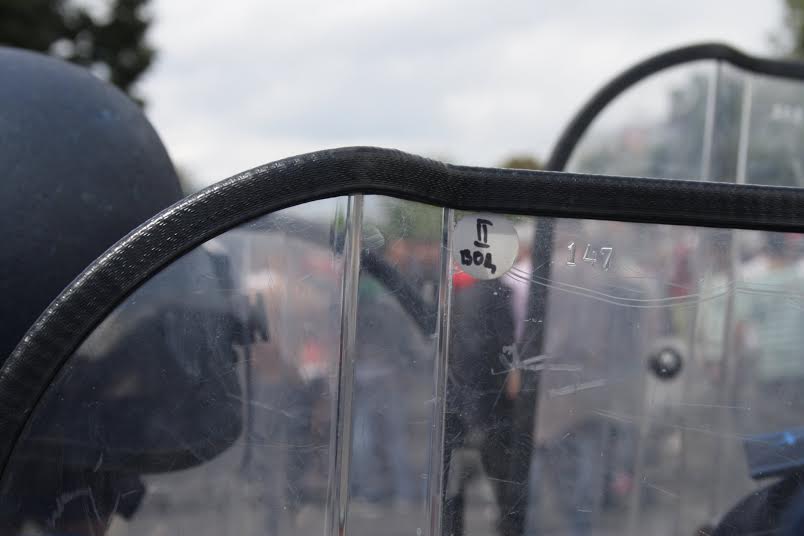 IBNA Special Report
Skopje, July 17, 2014/Independent Balkan News Agency
By Naser Pajaziti
In FYR Macedonia there are fresh concerns about the deterioration of cross ethnic relations and political crisis.
A new protest was called for tomorrow in Skopje against what's claimed to be discrimination and selective justice against Albanians.
But, the situation has aggravated following the warning for a fresh trial for eight Albanians who were part of the July 4 protest in Skopje and who are accused for violence and attack against state institutions.
Eight young men are accused as part of the protest crowd who threw stones against the courts and used violence against police officers.
The protest was held on July 4 as several days prior to this, Court of First Instance in Skopje gave life prison sentences for six Albanians who were accused of murdering five Macedonians in April 2012 in the suburb of Skopje.
This decision sparked reactions and revolt of ethnic Albanians, as the defendants were considered innocent by their lawyers and many human rights organizations and due to the fact that the no sufficient evidence was presented at trial.
Albanian opposition parties and non government organizations had demanded urgent release of all the protesters.
The leader of PDSH (Albanian Democratic Party), Menduh Thaci, who leads the biggest Albanian opposition party, has demanded immediate release of all the arrested protesters.
"All arrested protesters must be immediately released and I appeal for future protests to be quiet and without violence", declared Thaci.
Such request has also been issued by the council of the families of six Albanians sentenced to life in prison.
"We appeal for state institution to immediately release the arrested protesters, because on the day of the protest, they were provoked by given circles. Other trials would only increase discontent and tension", said Bedri Ajdari, member of the families of the sentenced Albanians.
On the other hand, Minister of Interior (MoI) said that all of those who ruined order and manifested violence during the protests, must be punished according to the law.
"These are extremist violent crowds, who in contrast to protesters, they have used violence. MoI has identified them and has discovered them through the use of CCTV. We have proof that they've used violence and they will face the law", declared the minister of Interior, Gordana Jankulovska.
According to the criminal laws in the country, participants in violent protests may be sentenced to imprisonment from a period of three months up to five years.
International community has called for maturity and calm, appealing for quiet protests and democratic protests, excluding every act of violence.
"Protesters must continue to raise their voice. Political parties that won the elections, BDI and BDSH forgot about the demands and needs of the citizens and they only seem to defend their own interests. We've been testimonies as to how all the promises that were made during the election campaign were forgotten and what prevailed were the personal interests of political parties to be part of the government and to gain political immunity. Why do political parties not raise their voices for the orchestrated trials where Albanians have always been found guilty? Why don't they raise their voice to seek constitutional changes in favor of the full use of Albanian language as an official language in Macedonia and other issues that were promised by these parties", says for IBNA Fuat Hoti, graduated economist and supporter of the protests.
The organizational council of the Friday's protest has called for a new protest. So far, the protest has been supported by several NGOs and public personalities that have led these protests. /ibna/