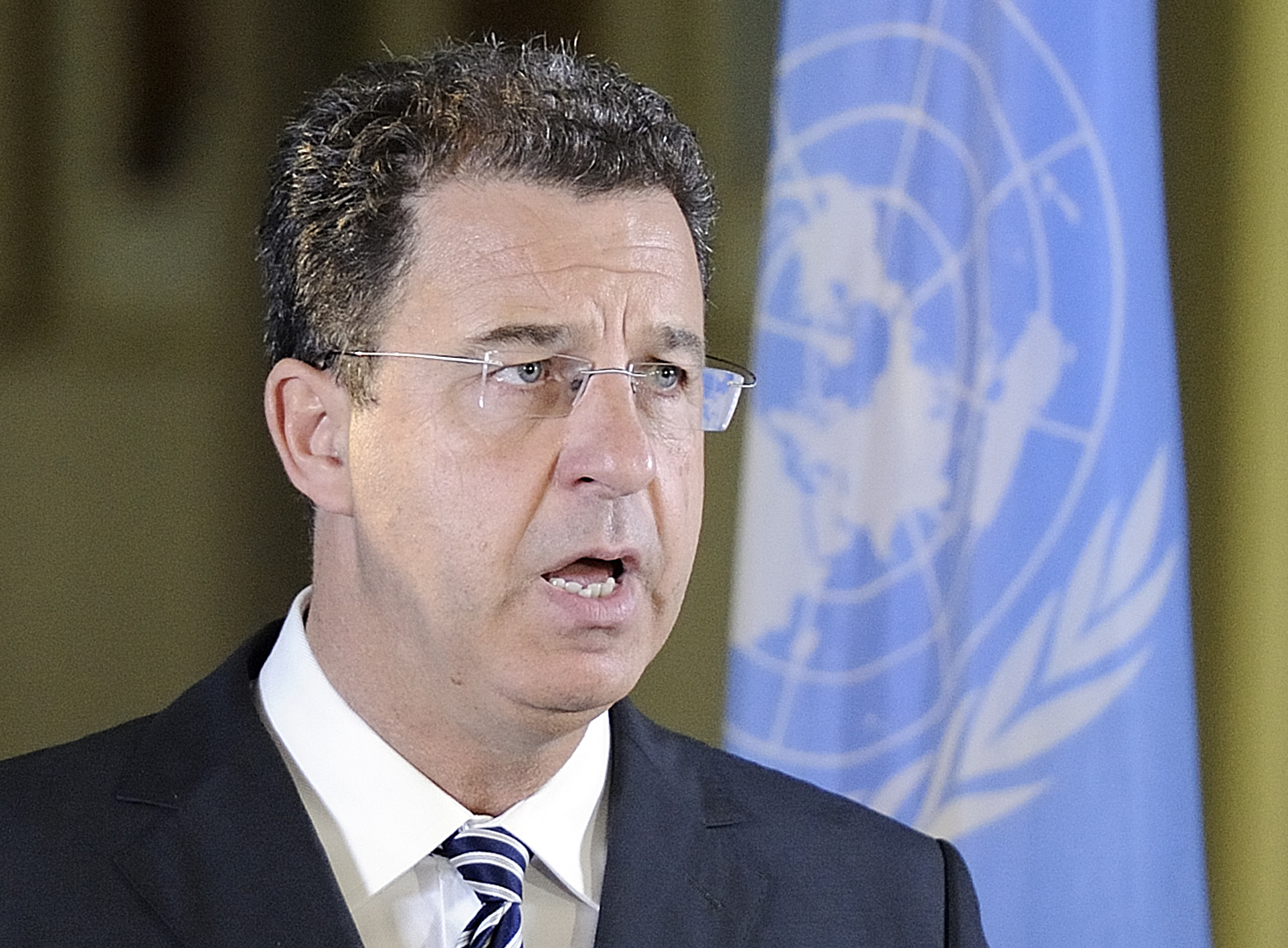 Belgrade, December 9, 2015/Independent Balkan News Agency
By Milos Mitrovic
Serbian government's welcoming of the convicted war criminal, general Vladimir Lazarevic has sent absolutely the wrong message, Chief Prosecutor of the International Criminal Tribunal for the former Yugoslavia (ICTY) Serge Brammertz (photo) said today. Lazarevic, convicted for crimes during 1990s Kosovo conflict, was released last week after serving two thirds of his jail sentence.
Lazarevic was warmly welcomed by Serbian justice, defence and veteran ministers and Army Chief of Stuff, while part of Serbian media hailed him as a hero.
"The fact that high ranking government ministers have joined convicted war criminal Vladimir Lazarevic during his trip to Serbia and organized reception for him… sends absolutely the wrong message", Brammertz said presenting ICTY's six-month report in United Nations Security Council.
Summing up the current status of national war crimes prosecutions, Prosecutor Brammertz noted that "it is clear that throughout the former Yugoslavia, more accountability can and should be achieved."
In 2009 ICTY found that Lazarević "was supportive of the commission of crimes throughout Kosovo by Yugoslav Army and Police forces in a widespread and systematic attack targeting Kosovo Albanians and was therefore found to have aided and abetted the commission of a number of the charges of deportation and forcible transfer in the Indictment".
Lazarević had been sentenced to 15 years imprisonment.