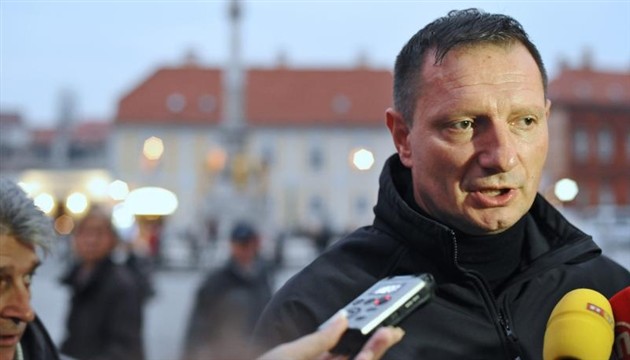 Commenting on the possible sale of 25% of HEP power company shares, the leader of the Association of Special Police from the 1991-95 Homeland War, Josip Klemm (photo), said on Wednesday that war veterans should participate in the transaction in such a way to allow the transfer of 7% of HEP shares to the War Veterans' Fund.
Klemm confirmed to Hina that this was a proposal by leaders of some of the associations of Homeland War veterans and victims, stressing that the privatisation should be regulated by law.
He said that veterans did not want to be bypassed as they had been in the privatisation of the Croatia Osiguranje insurance company, when, he said, no shares had been allocated to the War Veterans Fund.
The War Veterans Ministry would not comment on announcements about the possible privatisation of a 25% stake in HEP, and the leader of the HVIDRA association of disabled war veterans, Josip Djakic, was unavailable for comment.
Some media have reported that leaders of war veterans' associations have proposed that the government should transfer 7% of HEP shares to the War Veterans' Fund despite the fact that since 2010 the government does not have the obligation to transfer any shares to that fund, but can do so as an option.
Economy Minister Martina Dalic said on Tuesday that selling 25% minus one share in HEP through an initial public offering (IPO) would ensure the same impact of the state on HEP's development as it did nowadays, when the state was HEP's sole owner.
Offering HEP shares based on the IPO model would also increase the transparency of the company's operations and ensure its better and more professional management, she added.
The government has recently proposed the sale of its shares in the HEP power company as a way of securing funds for the purchase of the Hungarian energy group MOL's stake in the INA oil and gas company, now owned jointly by MOL and the Croatian government./IBNA
Source: eblnews.com