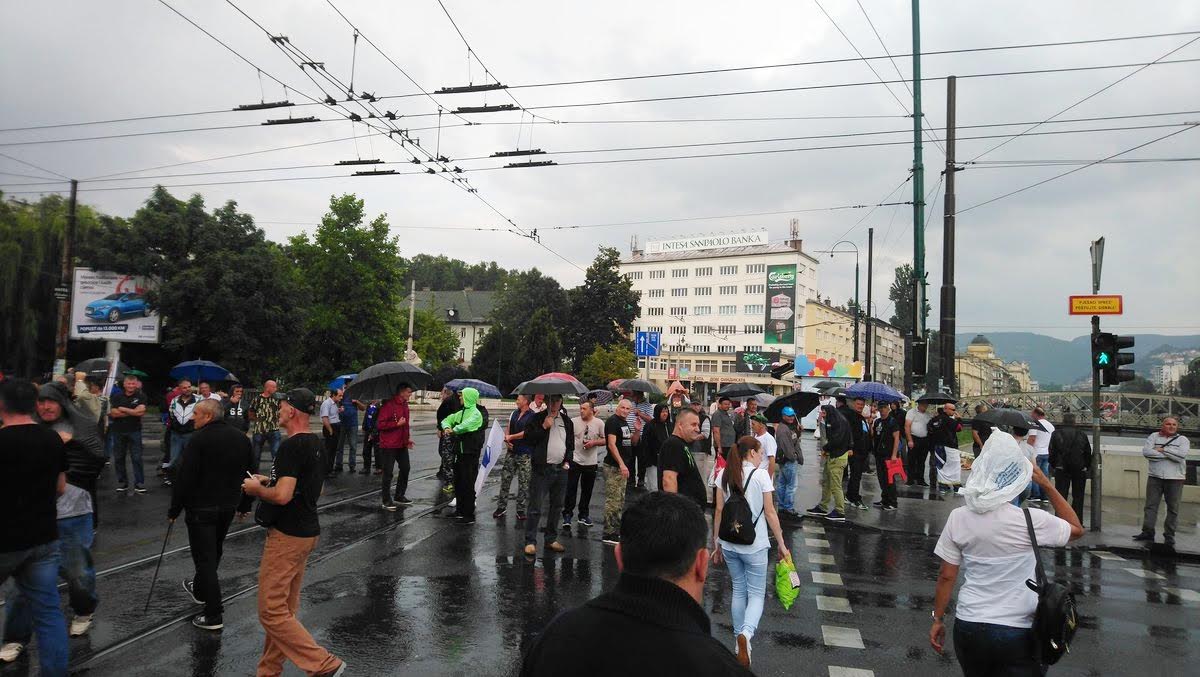 What had been planned as a peaceful protest for this Thursday morning, of members of the Army of the Republic of Bosnia and Herzegovina in Sarajevo, turned into a violent demonstration of citizens unsatisfied with their situation.
The gathering began in front of the Federation BiH Parliament, in Sarajevo downtown, where veterans decided to wait for the result of the parliamentary discussion about their rights. Leaders had been given an ultimatum in order to reach a solution over this important question until 15:00 p.m. (local time), but nothing was delivered. The group of veterans allegedly moved onto the middle of the street, blocking the traffic. Police officers did not try to break the blockade but instead prevented other, smaller groups from blocking several different crossroads near that spot.
The situation escalated when a few drivers tried to drive through the blockade of the gathered veterans. Police did not have time to react, the cars were crashed, and one of drivers got into a fight with the veterans. Participants attacked at least two media crews during the protest. As it was reported, more than 2 000 veterans participated in the road blockade, but the number decreased due to the rain that began falling later.
The veterans of the Federation BiH have made several demands to the entity parliament, in order to push politicians to distribute funds dedicated to those who participated in the 1992-1995 war in a better, more efficient way. The first is to publish a list of the Army of the Republic of BiH members, the second would be to pay six BAM (about three euros) each month for the support of all Army members while the third demand regards the unnecessary  government funding of several hundreds of veterans' associations and instead recognise only one (united) association that will represent every single person belonging to this category of citizens.
Due to lack of political will, these demands are being "hanging" lifeless in the country, over the government's "head" for over a year now with veterans holding similar protests and demanding the same things in several occasions, however without tangible results.
While this article was being written, veterans decided to leave the street blockade, allowing traffic decongestion.
Nevertheless, the crowd remains in front of the Parliament building.
All people concerned have vowed to protest until the entity Parliament meets their demands…. / IBNA