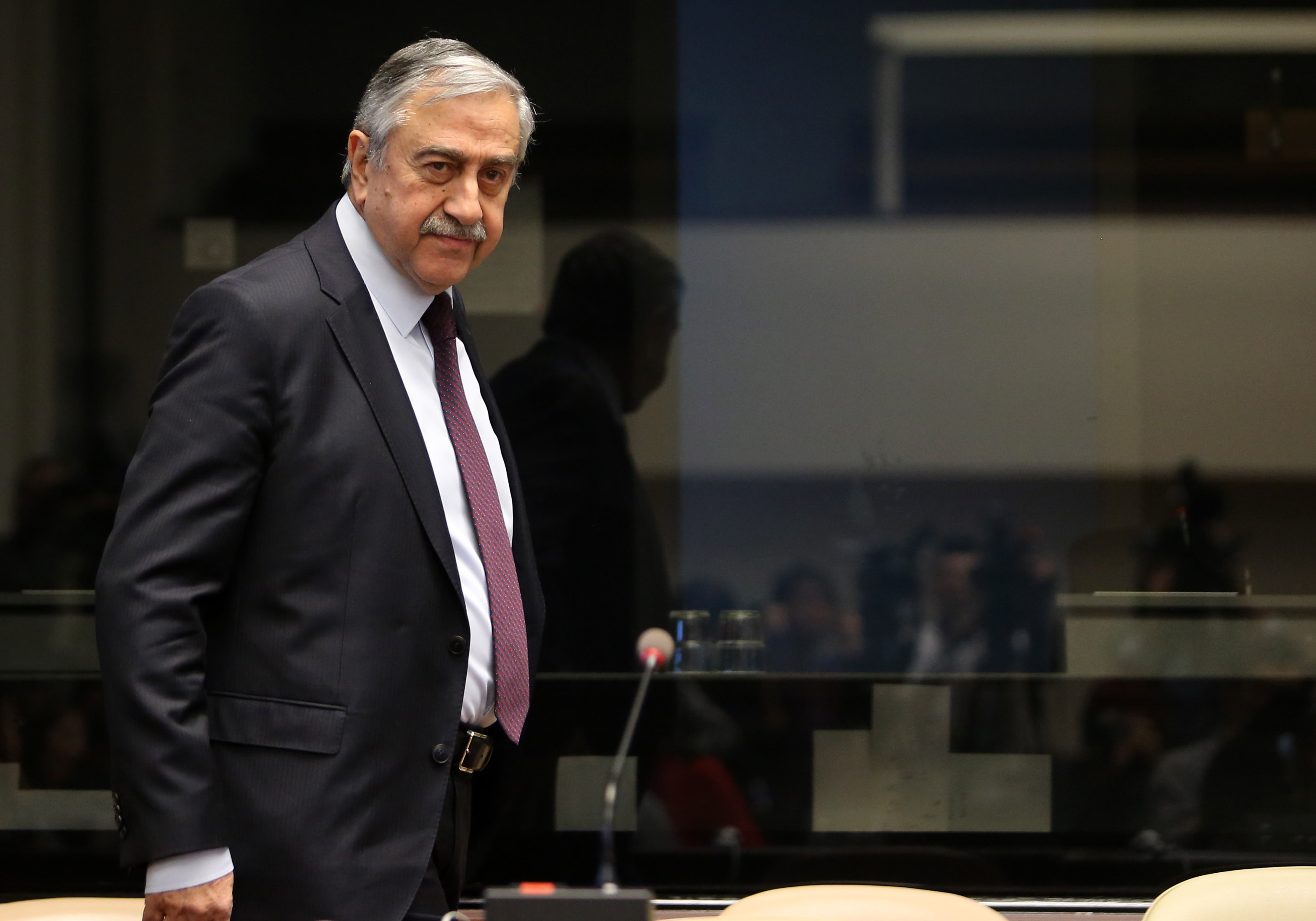 Ankara has criticized the Turkish Cypriot leader Mustafa Akinci in the worst possible way after his statements that he fears the annexation of northern Cyprus by Ankara.
In an interview with the British newspaper The Guardian, Akinci said that "reuniting the island in a federal state is the only viable solution". He stressed that the scenario of an annexation of the Turkish Cypriot pseudo-state by Ankara is "horrible".
What has angered Turkey even more is the statements made by the Turkish Cypriot leader on the Hatay issue. "I will not become a second Tayfur Sökmen", he said, referring to the prime minister and sole president of the interim Republic of Hatay, which, a few months after its founding, joined Turkey in 1939 after its secession from the French mandate. This is a fact that the Syrian regime has not fully accepted even today.
Akinci's comments sparked outrage from the Turkish government. "I have never worked with a political official as dishonest as Akinci", Turkish Foreign Minister Mevlut Cavusoglu said. "We are discussing the solution of the Cyprus problem, a rotating presidency, and he raises the issue of annexation which is not on our agenda. He is using Turkey for electoral purposes", he added during a press conference in Ankara.
The leader of the Nationalist Action Party (MHP), Devlet Bahceli, demanded Akinci's resignation and claimed that "he has chained the Turkish Cypriots to the plans of the Greek Cypriots in order to subjugate them, has turned his back on the Turkish people and Turkey, when he should be thanking them".
The Turkish presidency had already denounced Akinci's statements, saying that "the Turkish people will give him a lesson" in the elections to be held in late April for the presidency of the Turkish Cypriot pseudo-state.
In October, Akinci had already drawn the ire of Ankara for criticizing Turkish aggression in northern Syria. "He crossed the line", Recep Tayyip Erdogan had said at the time.
Tension in the Russia-Turkish relations for Idlib. Another 5 Turkish soldiers were killed
Five Turkish soldiers were killed and another five were wounded by artillery fire by the Syrian government army in an attack on a Turkish military base in the Taftanaz area of ​​northwestern Syria in Idlib. Last week, eight Turkish soldiers were killed by Syrian army fire. Recep Tayyip Erdogan last Wednesday had given Assad an ultimatum to withdraw from Idlib. But Syrian forces continue their advance.
Erdogan had an extraordinary meeting with Turkish Defence Minister Hulusi Akar, while Turkish Presidency spokesman Ibrahim Kalin met with Russian officials who have been in Ankara since Saturday and but nothing to show from their meetings with their Turkish counterparts.
These two incidents with 13 Turkish soldiers mark one of the most serious clashes between Turkish and Syrian troops in the nine years of the war in Syria, with the exception of the downing of the Russian warplane by a Turkish F16. Ankara backs the guerrillas fighting against Assad, who are now under siege in Idlib./ibna