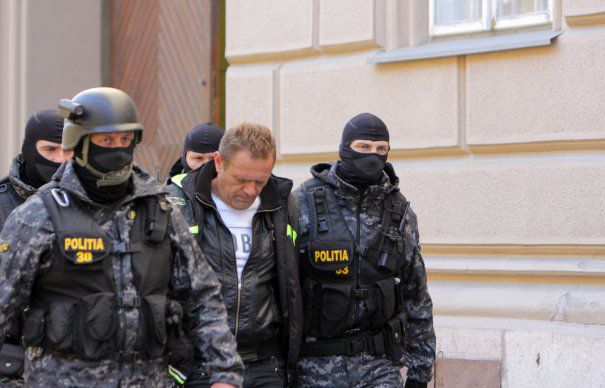 Bucharest, December 24, 2015/ Independent Balkan News Agency
By Irina Stoica
A Brcko-born man suspected of war crimes has been extradited from Romania
to authorities in Bosnia and Herzegovina. It's a first for Romanian
authorities, who have never dealt with a suspect who was on the run for
such serious offences.
Grozdan Savic is 46 years old and officials in Bosnia and Herzegovina
issued an Interpol mandate on his name. He will be investigated for war
crimes committed between 1992 and 1995 during the was in former
Yugoslavia. Savic was arrested in Romania at the end of October, at
Romania's border with Hungary at Cenad. He presented a Serbian biometrical
passport and he was probably trying to get to Germany, Romanian
investigators announced.
During the standard control procedures, border control police noticed that
his name was included in Interpol database and authorities in Bosnia and
Herzegovina wanted him handcuffed. Investigation showed that the suspect
had been hiding in Romania for the last 20 years, in the Western county if
Timis. It wasn't until today that all the paperwork was finalized and the
extradition could finally be completed.