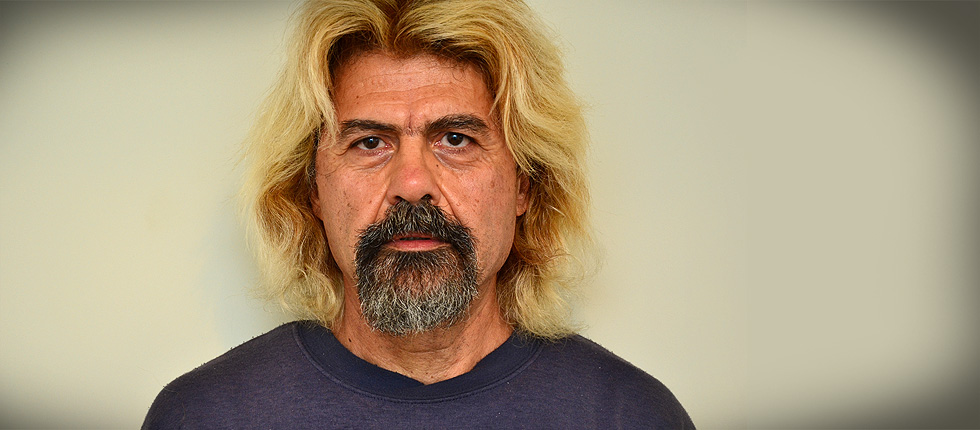 Athens, January 5, 2015/ Independent Balkan News Agency
By Lefteris Yallouros
Greek police announced the arrest of fugitive terrorist Christodoulos Xiros on Saturday. The 56-year-old – convicted to six life sentences over as many murders committed by terrorist group November 17 – was captured in the area of Anavyssos in south-east Attica. Civil Protection Minister Vassilis Kikilias said police had "averted a terrorist attack".
Xiros had failed to return to prison while on a furlough almost one year ago. He was staying in a home in Anavyssos rented under a false identity. Police believe at least two others were helping him hide there. A large cache of weapons was found at the Anavyssos hideout, including eight Kalashnikov assault rifles, a grenade launcher and three missiles, three handguns, bomb-making equipment and more. Police also discovered two large cardboard boxes which were wrapped in metal ribbon and sealed with clamps that will undergo forensic analysis.
"When he was arrested, he was riding a bicycle and had changed his appearance by growing his hair long, growing a beard and wearing glasses," the Greek police chief revealed.
Police believe a large-scale attack was being planned by Xiros and that a safe route was being prepared for him to flee Greece to Albania. "The findings point to a big hit on the Korydallos prison, aiming to free prisoners. Based on notes we found, the attack would have taken place in the next days," police also said.
Police have launched a search for two women in the areas of Aegio, in the northern Peloponnese, and Loutraki, near the Corinth region, who had recently been cited meeting with Xiros. The man who rented the safehouse using false identification is also being sought.
The "November 17" terrorist group carried out the assassinations of 23 people, including British, US and Turkish diplomats, in more than 100 attacks carried out between 1975 and 2000. Two weeks after going on the run almost a year ago, Xiros – one of November 17's chief assassins – had vowed to return to armed action.