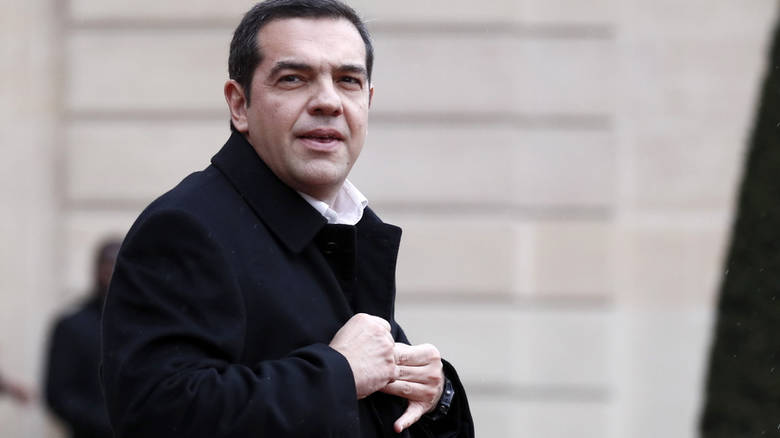 The Greek prime minister spoke about the danger of the future of Europe with a speech at the Paris Peace Forum. Alexis Tsipras, who was yesterday at the French capital to commemorate the 100th anniversary of the end of the First World War, spoke about the causes of the 1918 ceasefire, which led 21 years later to an even bloodier period for Europe and the world.
He spoke of a "historical dejavu", pointing out that today's inequalities, the division of societies, the targeting of social groups, the loss of trust in the institutions, the lack of vision, lead to the extreme right and to nationalisms. "A Europe in which inequalities, the gap between the poor and the rich deepen, fences are raised to those fleeing, the technocrats take politics from the politicians, and which is indifferent to the new generations and the future of the new generation, is a Europe destined to fail", he said before international leaders.
The message of Alexis Tsipras was clear: The response to the forces and ideologies that led Europe to two wars and hatred is a modern, progressive and powerful Europe.
Tsipras receives warm reception at the SPD conference
One day before, from Berlin and the SPD conference, the Greek Prime Minister made a call for unity of the Left and Social Democracy in Europe, to halt the far right movement, but also for a new progressive plan in the 21st century.
He specifically proposed three axes for the "return" of the left and socialists to their social roots:
To examine and implement wherever they are in the government, policies that improve the lives of the majority.
A coherent program, targeted and applicable.
A new charter of rights of the world of work, science, culture, the new generation.
From the same step also spoke SPD President Andrea Nalés and Portuguese Prime Minister Antonio Costa.
The strategic partnership is gaining ground
In the wake of Tsipra's intervention and the processes between the Left, Socialists and Greens in the European Parliament it seems that the cooperation strategy is gaining ground. As was decided at the Progressive Fora Forum concluded yesterday in Bilbao, it will be established as a permanent forum for dialogue and political convergence at European level. However, it is unlikely that these processes will lead to a common descent in the European elections./IBNA