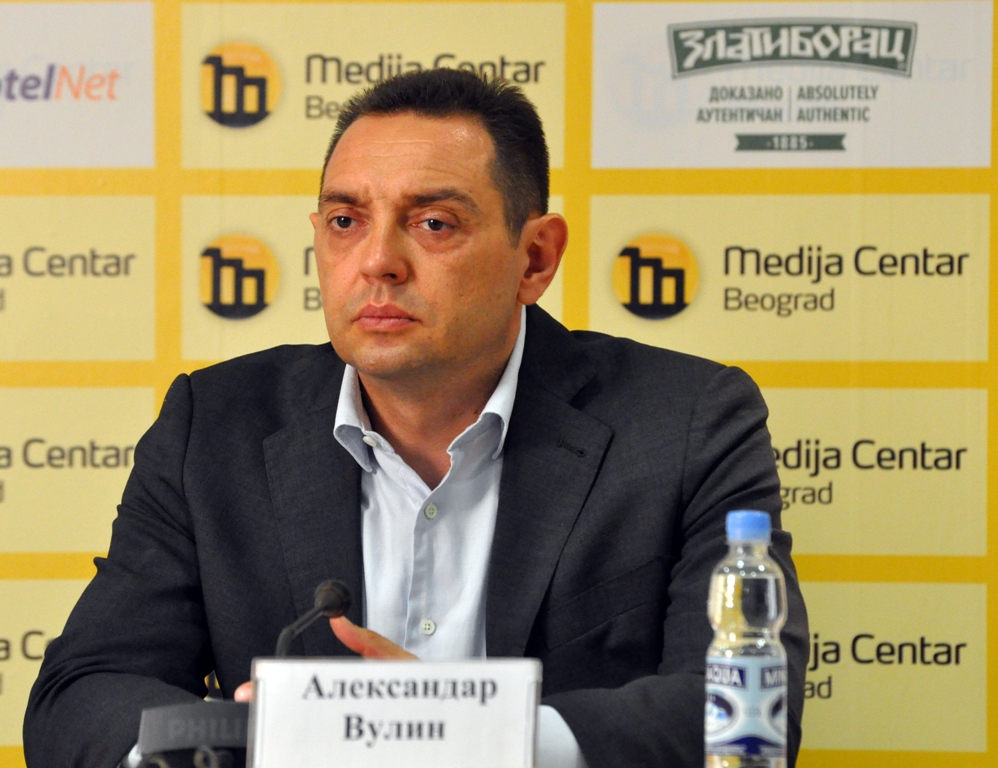 Serbian President Aleksandar Vucic finds himself in a difficult spot, because all great powers opt for preserving the status quo with regard to Kosovo, claimed Defense Minister Aleksandar Vulin. Vulin reiterated that he strives to establish a hard border "between us and Kosovo Albanians".
This ethnic demarcation scheme was launched by Vucic in 2018.
In a television show, Vulin alleged that the demarcation based in ethnic principle represents "the only way to preserve peace and finally stop Greater Albania". "That's the only way to prevent the possibility of being permanently faced with terrorists", he went on, alluding to leading Kosovo officials.
Vulin said that neighboring countries remain silent over the alleged Greater Albania project.
"Montenegro is quiet, North Macedonia is silent although parts of their territories are included in the project. Montenegro and North Macedonia do not dare say 'Greater Albania'. Serbia is the only one that dares", Vulin claimed.
At the same time, he said that "there is almost no chance" of a demarcation being implemented. "The great powers, primarily Germany, are against this idea. Everybody in the region are against it", Vulin added, referring to neighboring countries.
The opposing of great powers and neighbours to the demarcation means, in his words, that this idea "is good for Serbian people".
Vulin also commented the protests of opposition in Serbia, arguing that the state of democracy has been improved since Vucic came to power in 2012. The minister said that he had been detained and "beaten" while in opposition, because he had "defended colonel Sljivancanin".
Veselin Sljivancanin is a convicted war criminal. Vulin praises him despite this fact. Sljivancanin attended some of the rallies organized by Vucic's Serbian Progressive Party.
Volkswagen avoids Serbia because of Haradinaj
The Defense minister has suggested that Kosovo's Prime Minister Ramus Haradinaj was responsible for Volkswagen's reluctance not to invest in Serbia, indirectly admitting that government's promise on attracting the German company to open a facility in Serbia will not be fulfilled.
The government wants to "bring Volkswagen which should invest four billion euros and he (Haradinaj) says 'are you sure there will be no war?'", Vulin said./ibna