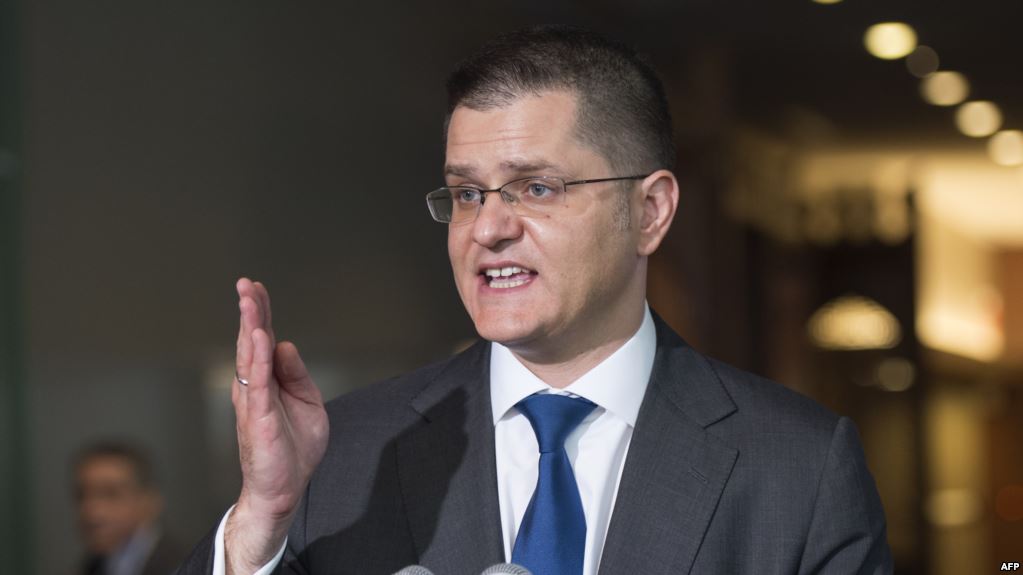 The boycott of the expected elections in Serbia would make sense if such a step is accepted by all opposition groups, said Vuk Jeremic (photo), president of the Popular Party (NS). The protests in Belgrade are organized by the citizens, while the members of the Alliance for Serbia (SZS) provide logistic support, Jeremic added in an interview.
"Vucic most probably intends to call early elections ahead of the signing of the so-called comprehensive agreement between Belgrade and Pristina", Jeremic told Al Jazeera, alluding on president Aleksandar Vucic.
The Serbian "regime", as he said, would demand popular support for the agreement "which will not be concretely revealed". According to Jeremic, government would present the agreement as "the choice between war and peace".
"And after that (signing of the agreement), the regime plans to rig the elections in hope that international factor will turn the blind eye because of Kosovo", Jeremic said. He expects that in the upcoming protest in Belgrade on Saturday will be "expressed the greatest energy of the citizens so far". "That would be a clear sign that the situation is changing when compared with previous months and years".
Jeremic said that the attendance of the opposition leaders in the protests "was not of key importance". "Everybody in the protests are equal", he stressed.
"These demonstrations were much bigger than the protest of the opposition, and maybe that is the reason why they were so successful. The Popular Party and other members of Alliance for Serbia provide logistic support, such as security staff".
The first protest was held on December 8 under the slogan "Stop the bloody shirts", after one of the opposition leaders and two activists were beaten. The motto of the two that followed was "One of five million" as a reaction on Vucic's statement that he would not fulfill any demand "even if five million people took to the streets"./IBNA