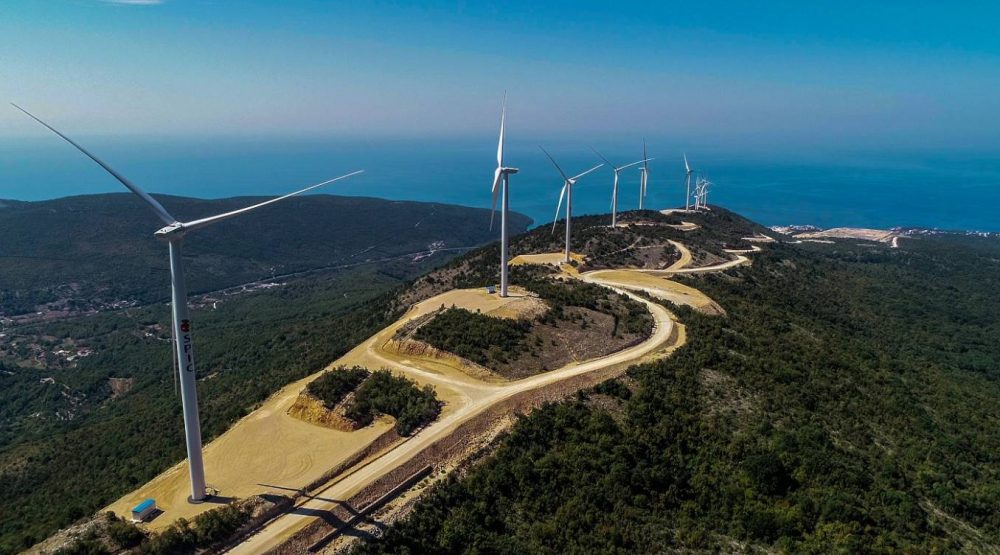 The wind farm Možura will not increase electricity bills with regard to renewable resources, State Secretary in the Ministry of Economy, Nikola Vujović, said in the interview for Montenegrin media.
He explained that the unit fee for end-users was fixed and amounted to €0,9439 per kWh.
"This fee cannot be changed. The government has taken on the responsibility for paying the fee", Vujović said.
The ministry of Sustainable Development and Tourism has recently issued a decision on carrying out a technical examination of the Možura wind farm. After the wind farm in Ulcinj is examined, a user permit will be issued and Možura will officially start producing electricity.
"The success Montenegro has achieved in the production of electricity from plants using renewable resources is a result of several factors. However, if there wasn't a sufficient level of installed capacity in the system, that factor would mean nothing. The responsible policy that enabled the construction of new production capacities which use renewable resources is the main reason why we were able to produce enough electricity", Vujović says.
The future of energy development should be seen through potentials we can dispose of, needs for energy and internationally recognized responsibilities.
"Accepting the Kyoto Protocol and Paris Agreement provides a more accurate framework in which energy development policy should be created. This means that having some potential does not necessarily mean new production facilities that would use those potentials. Responsible planning encompasses principles of energy sustainability, economic cost-effectiveness, social responsibility and ecological acceptability. Today, construction of some of the conventional resources has a problem with one or more of the aforementioned principles", Vujović says.
Conducting responsible energy policy remains a priority for Montenegro
"That policy entails energy transition, development of the environment for attracting investments in new production facilities… We can already notice the results of such a policy. We've concluded the contract on the construction of solar power plant in Briska Gora, we've invited a tender for the construction of new wind farm in Budva and Bar, while preparation of the tender for the construction of solar power plant in Velje brdo is underway. The huge investment cycle entails new projects, such as the construction of wind farm Gvozd or hydropower plant Komarnica, the reconstruction and recovery of the existing plants and recovery of great hydropower plants – Piva and Perućica", Vujović points out.
Electricity systems and electricity supply are very safe and reliable
"A report on realization of energy balance has shown that new facilities have increased energy independence. Electricity production satisfied the needs of end-users and there has even been a little surplus. Construction of new plants using renewable resources will definitely have an impact on changing the many-decade long situation in Montenegro and will lead to surplus", Vujović concludes./ibna