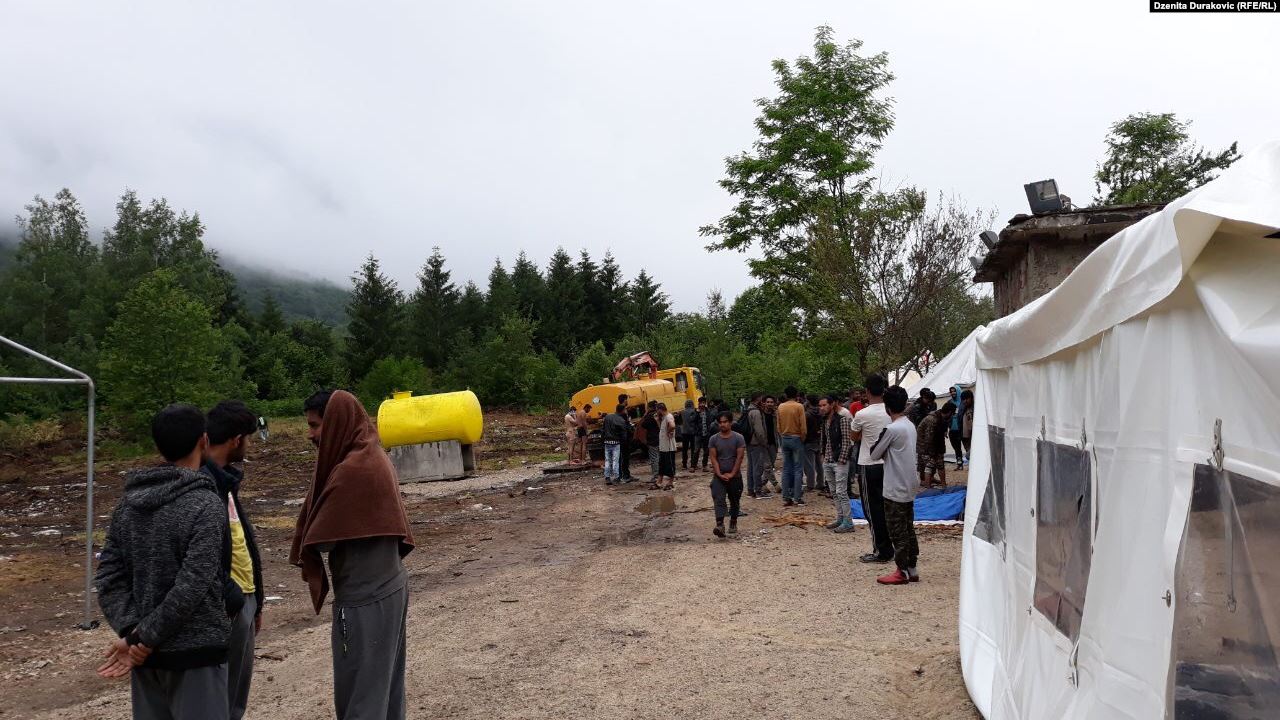 In the shadow of the glamorous Nobel Prize ceremony, where Peter Handke received the award for literature despite the protest of various organizations who called him "the genocide denier", more than 600 migrants were moved from the inhumane camp Vučijak in more comfortable former military barracks near Sarajevo.
The Vučijak camp was opened during summer in order to accept migrants but keep them far from cities near the BiH – Croatian border. Before Vučijak was opened, migrants on their way to EU countries were in the cities of Bihać, Cazin and Velika Kladuša but there were many violent incidents among them and with local citizens.
In many cases, citizens warned that they are not safe because of migrants who are not afraid even to enter houses that where only left empty for a few days. Camps in ex-factories Mira and Bira are not big enough to accept such a large number of migrants and refugees, so the Federation BiH Government decided to open the Vučijak refugee camp.
But, the problem was that there is no water, while food and medical help had to come from Bihać as the nearest city. The place was famous for its inhumane conditions and the situation worsened when autumn came. With the first rains, the place with over 600 inhabitants became a mud hole, full of garbage. Many organizations, including international, urged to all authorities to find a better, more humane, place for the migrants. The only solution the BiH Government was able to offer were the barracks near Sarajevo.
That was not so easy to do since the local inhabitants announced that they will block the roads when a convoy with migrants come in their neighbourhood. The closings of the Vučijak was planned for Monday, but there were some problems and it, finally, started on Tuesday late in the afternoon. The first busses arrived in the new place on Wednesday early in the morning, marking the final closing down of the Vučijak camp.
How bad conditions in Vučijak were becomes obvious from the fact that the migrants accepted to be moved from the place near the border to the place a few hundred kilometres far from it. While they were still in Vučijak, some of them went on a hunger strike demanding that the EU opens its borders./ibna