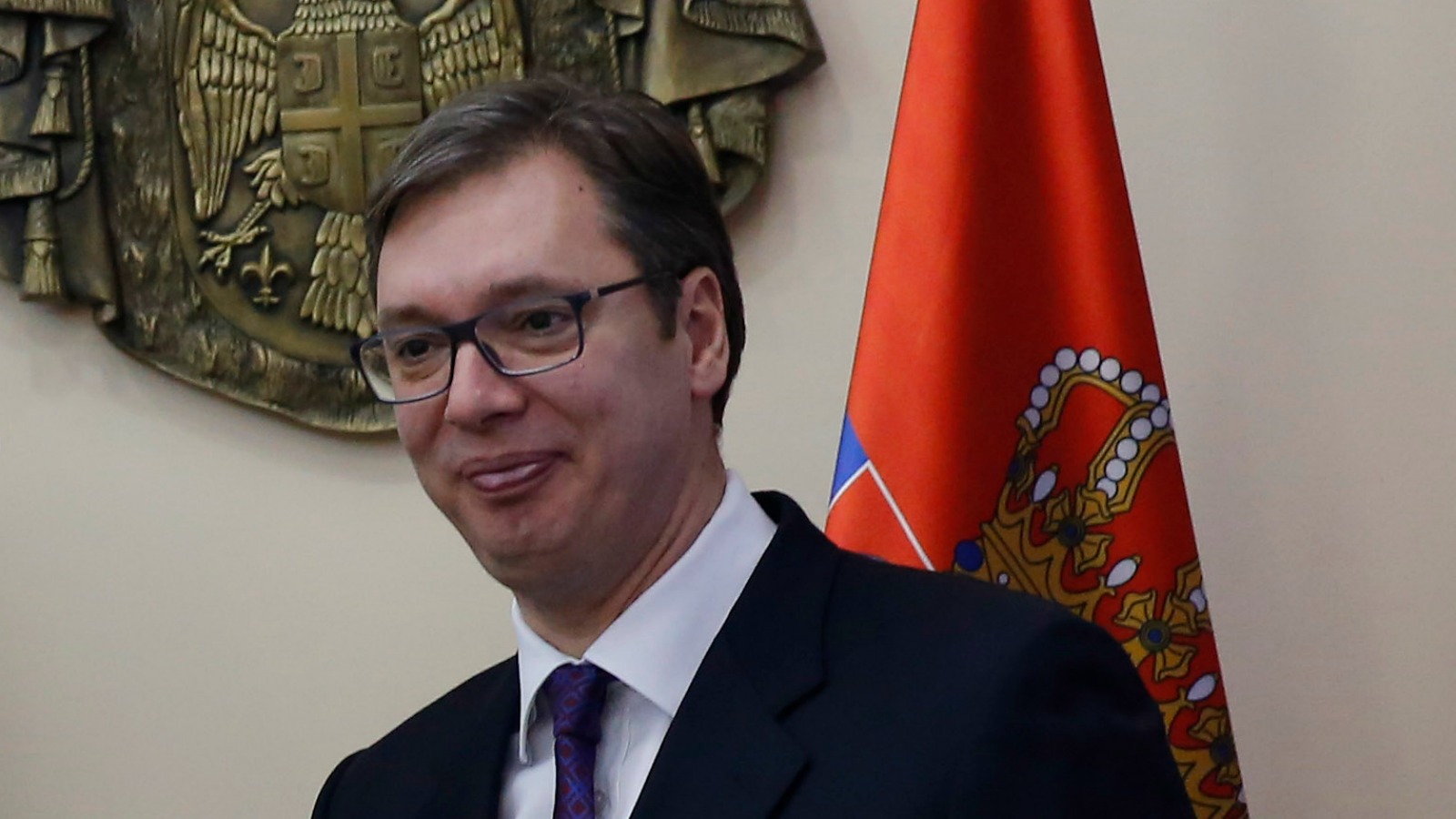 President Aleksandar Vucic said that his upcoming meeting with Russia's President Vladimir Putin in Moscow will be a "great honour" for Serbia. Vucic claimed that he will be the "first foreign official" to meet the Russian president after his inauguration, on Monday, May 7. This is Putin's fourth consecutive term since the year 2000.
Vucic will be in Moscow tomorrow and the day after, on the Russian Victory Day (May 9), to attend the military parade and have a meeting with his Russian counterpart.
"There will be no foreign (other) statesman or politicians, some other people will be present. We will have the opportunity to talk with Putin tomorrow evening; Putin will also organise a dinner for us on the eve of Victory Day, an invitation which has surprised me. I think that only me and the Israeli prime minister Benjamin Netanyahu will be present at the military parade", Vucic told the Serbian national broadcaster (RTS).
This will be, in his words, an "enormous honour for Serbia", and the evidence of truly amicable relations between the two countries. Serbia has demonstrated its sincere partnership towards Russia, and showed that it does not "stab Russia in the back" in difficult times, Vucic went on.
"And we should not forget that their (Russians) help has been limitless, especially at the United Nations Security Council in 2015", the president said alluding to the Russian veto on the Srebrenica resolution initiated by the United Kingdom. "Russia was always on our side".
Vucic said that he will invite Putin to visit Serbia later this year.
The president was speaking in Ankara during his two-day official visit to Turkey. The relations between Serbia and Turkey have never been better, Vucic said after the meeting with his Turkish counterpart Recep Tayyip Erdoğan on Sunday…. / IBNA