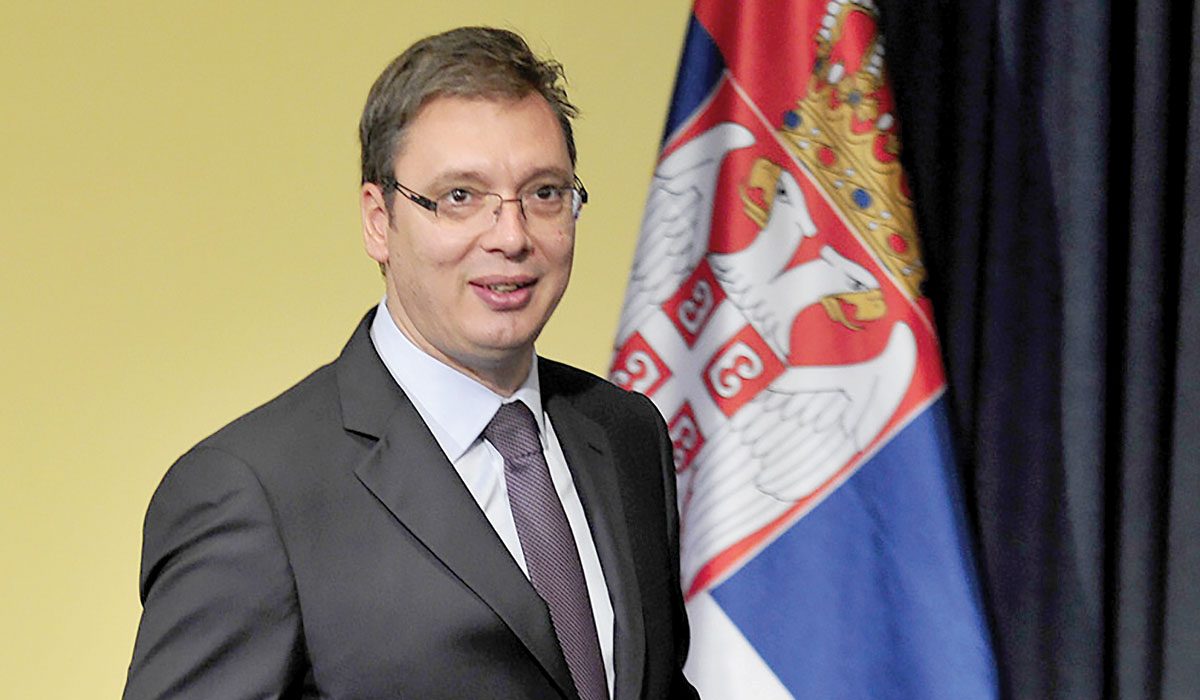 At first glance, the fact that President Aleksandar Vucic regularly attends the summits of the so-called Balkan Quadrilateral – gatherings of the leaders of Greece, Bulgaria, Romania and Serbia – is not unusual. Because Vucic is the Serbian leader. The problem is that the format of the summits is prime-ministerial: Greece, Bulgaria and Romania are represented by the heads of their governments.
Serbia, or that is to say its president, has obviously a special status.
Legal experts who belong to the Serbian opposition told "Danas" daily that Vucic "breaches the Constitution"; his attendance at the summits is just another evidence of the "state institutions' collapse".
The cabinet led by Prime Minister Ana Brnabic refrained from comments.
Referring to the latest participation of Vucic in such a summit which is no other than the Quadrilateral summit in Thessaloníki, Sasa Jankovic, lawyer and leader of the Movement of Free Citizens, said that "that man (Vucic) tramples on the Constitution on daily basis by usurping the powers of other state institutions".
"The dictatorship he has introduced is also reflected in the fact that he has subdued all state institutions; and he does not even hide it any more. He attends the meetings organized by some other statesmen without invitation… Incapable of this duty, he uses that occasions to insult and slander his political opponents", said Jankovic, who accused Vucic of "cowardly hiding behind his immunity".
"He is the shame and misery of Serbia", Jankovic, former ombudsman, concluded.
Bojan Pajtic, law professor at the University in Novi Sad and former Democratic Party (DS) leader, also claims that Vucic "permanently breaches the Constitution". "He usurps a number of institutions. In this case, the institution of the premier", Pajtic said.
"Since he came to power in 2012, Vucic has turned Serbia, a European country, into an oriental autocracy", Pajtic went on. Vucic violates the rule of law and the principle of the separation of power; the president humiliates Serbia on the international stage, Pajtic underlined.
Milos Jovanovic, professor at the Law Faculty in Belgrade and leader of the Democratic Party of Serbia (DSS) said that Vucic's presence at the Balkan Quadrilateral summit "is not uncommon at all… Because he is a de facto prime minister". Jovanovic also insists that Vucic's rule is "unconstitutional", with bad, long term effects.
"Serbia has no parliament, government, prime minister; it has not an independent judicial system. What we have is an autocrat who grabs all institutions and wants to become a sultan", said lawyer Konstantin Samofalov, spokesman of the Social-democratic Party…. / IBNA