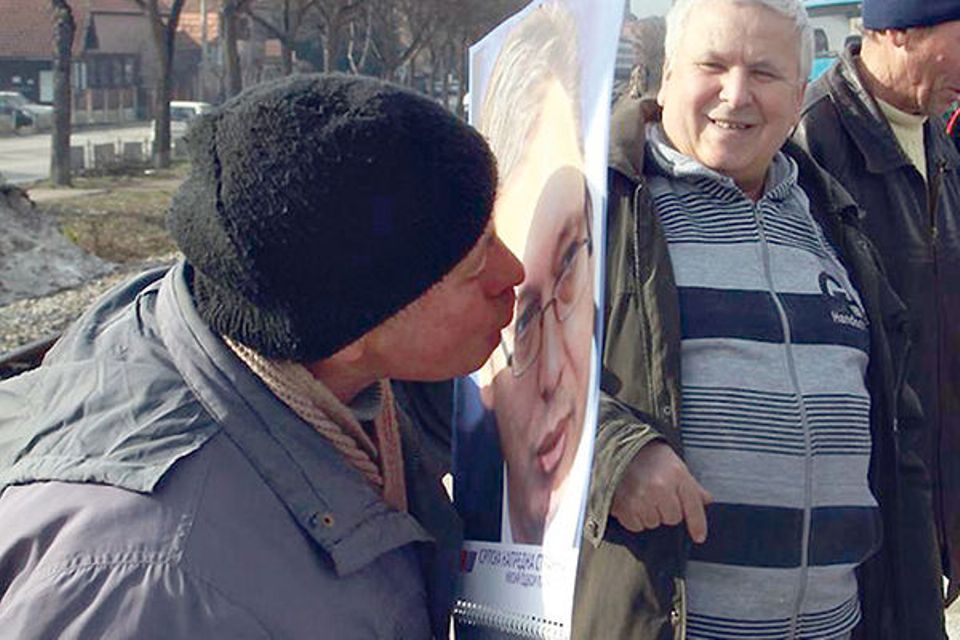 Shortly after Serbian defense minister has said that the portraits of the president should be on the walls in public buildings, FC "Red Star" director Zvezdan Terzic praised Aleksandar Vucic for club's latest win:
"This is great success of 'Red Star'. This is new beginning in the history of our club. We are on the paths of our famous predecessors. We will be great European club again. Serbian people will be happy as they used to be once. The entry into the League of Europe I dedicate to a man (Vucic) who trusted in us when nobody else did. He was giving us the strength when we were weak. I say 'thank you' up to the sky to Aleksandar Vucic, this is his triumph".
Last night "Red Star" scored 2-1 against Russian "Krasnodar" entering LE after 10 years.
Back in 2014, Serbian long jumper Ivana Spanovic gave her medal to Vucic, prime minister at the time.
Earlier this week defense minister Aleksandar Vulin has initiated installing Vucic's portraits in all the premises of the ministry and in all military objects. When asked by reporters how is that possible, taking into account that party assembling is forbidden in the army, Vulin said that decision was constitutional.
He underlined that, according to constitution, president is military commander-in-chief.
"Do not interpret it (decision) with connection with the president whom you like or don't like… This is about the strengthening the cult of the state of Serbia", Vulin told reporters./ΙΒΝΑ