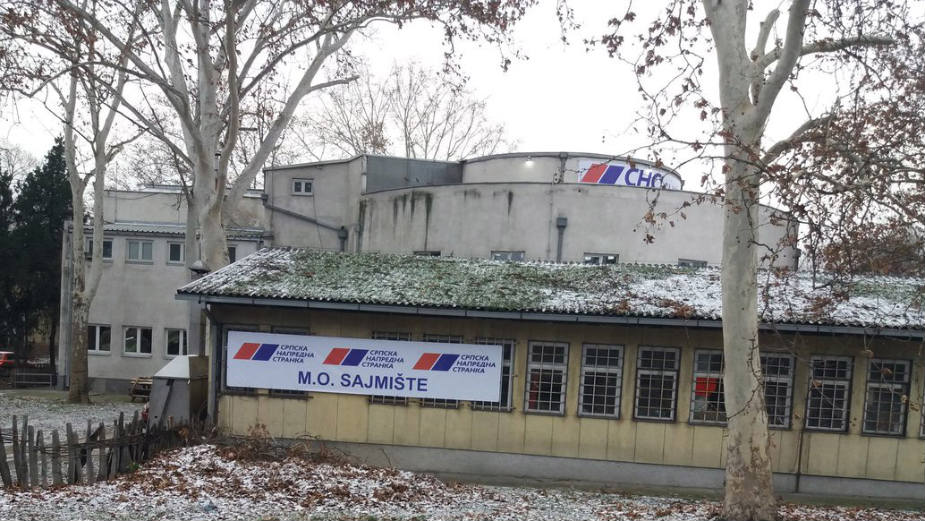 The ruling Serbian Progressive Party (SNS) led by president Aleksandar Vucic, has opened its local premises in Novi Beograd municipality at the place of the former Nazi concentration camp. Staro Sajmiste location was the site of a World War II concentration camp which operated from 1941 to 1944. SNS has decided to use the site for its own purpose, rather than to transform it into a memorial, Danas daily reported.
Aleksandar Necak, the representative of the Museum of genocide victims, has condemned the SNS move calling it "shameful".
"This group of people (SNS) have no feeling of respect, restrain and dignity. According to their standpoint, Staro Sajmiste is, obviously, just one more site which could be used for their offices. They have no appreciation, they don't know what Staro Sajmiste represents and what it means", Necak told Danas.
The Sajmiste concentration camp was organized and operated by SS Einsatzgruppen units stationed in the occupied Serbia.
According to estimates, between 20,000 and 23,000 persons, mostly Serbs, Jews, Roma and anti-fascists, have been killed in the camp.
Necak recalled that he has repeatedly asked the top representatives of the Serbian government why any kind of memorial has not been installed at the site; however, he did not receive an answer. "One should know that Staro Sajmiste is among the most expensive building lands in Belgrade. It is possible that the current government intend to construct there some new Belgrade Waterfront", Necak said.
He alluded on an nearby urban renewal development project aimed at improving Belgrade's cityscape and economy by revitalizing the River Sava amphitheater. Belgrade Waterfront  was initiated in 2014 by the Serbian government and Abu Dhabi-based Eagle Hills company. According to the plans, around EUR 3.5 bn would be invested by the Serbian government and its UAE partner./IBNA