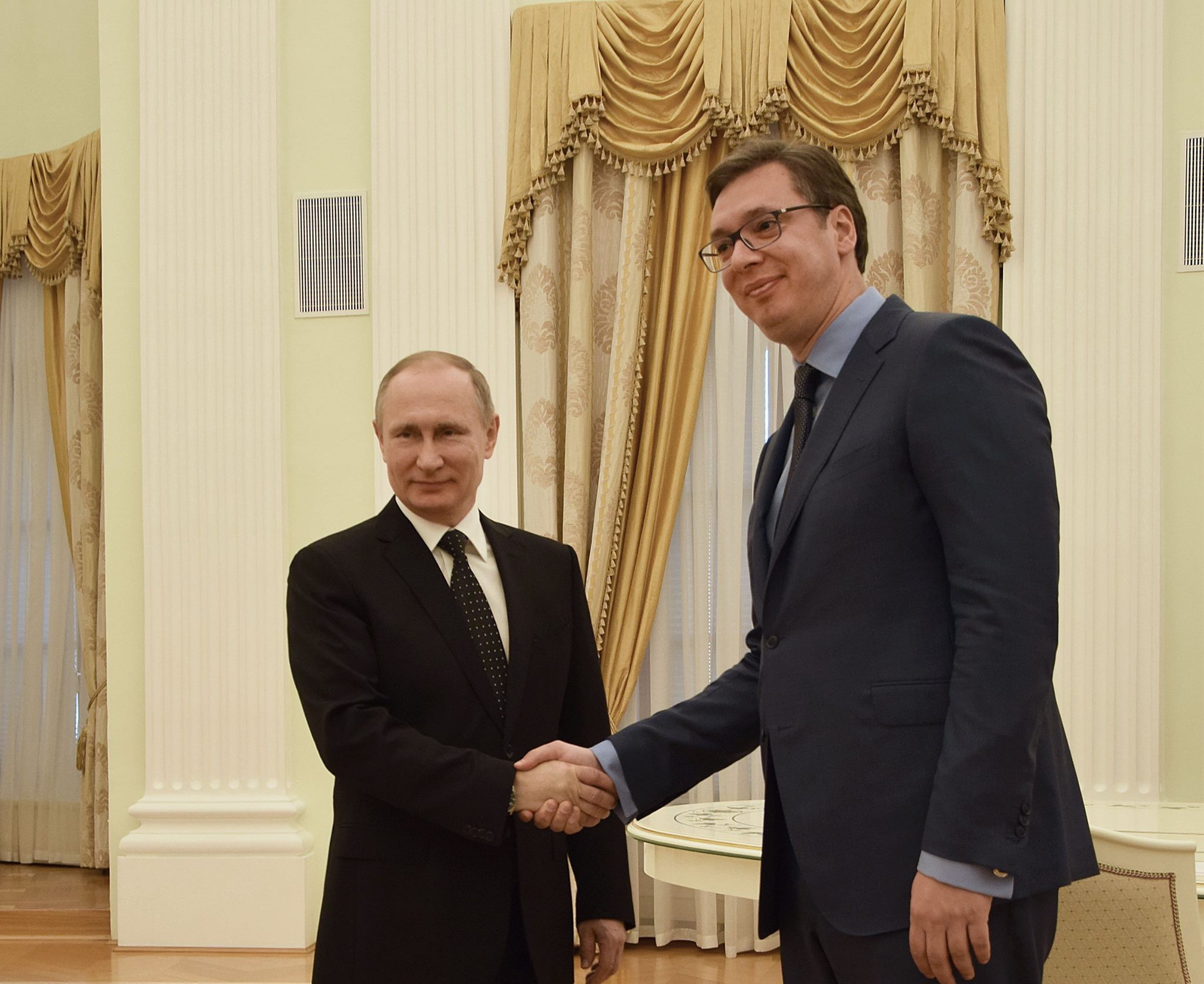 The upcoming visit of president Aleksandar Vucic to Moscow will be "one of the highest importance", said Alexander Chepurin, Russian ambassador in Belgrade.
The visit will "contribute to further enhancing of the comprehensive cooperation" between Russia and Serbia, Chepurin said at the meeting with Vucic in Serbian presidency on Tuesday.
The two presidents will discuss "concrete suggestions on advancing the political dialogue, as well as economic, military and all other kinds of cooperation", Vucic said.
Vucic's visit to Moscow comes at the time of intensive pressure of the European Union and United States on Serbia to clearly prioritize its cooperation with the West.
Last week, US national security adviser H. R. McMaster gathered in Washington foreign ministers of the Western Balkans countries including, Serbia's Ivica Dacic, who admitted that "they (Americans) were interested in Russian influence in the Balkans".
Vucic will be in Moscow from 18 to 20 December. He said that "relations in the region" and "political and economic situation in the world" will also be discussed at the meeting with Putin.
The Serbian leader is also scheduled to meet with other Russian officials and businessmen.
During her recent visit to Belgrade, Valentina Matviyenko, chairwoman of the Russian Federation Council, said that bilateral relations between Russia and Serbia "are based on the principles of brotherly friendship, appreciation and respect of the interests of both sides"./IBNA