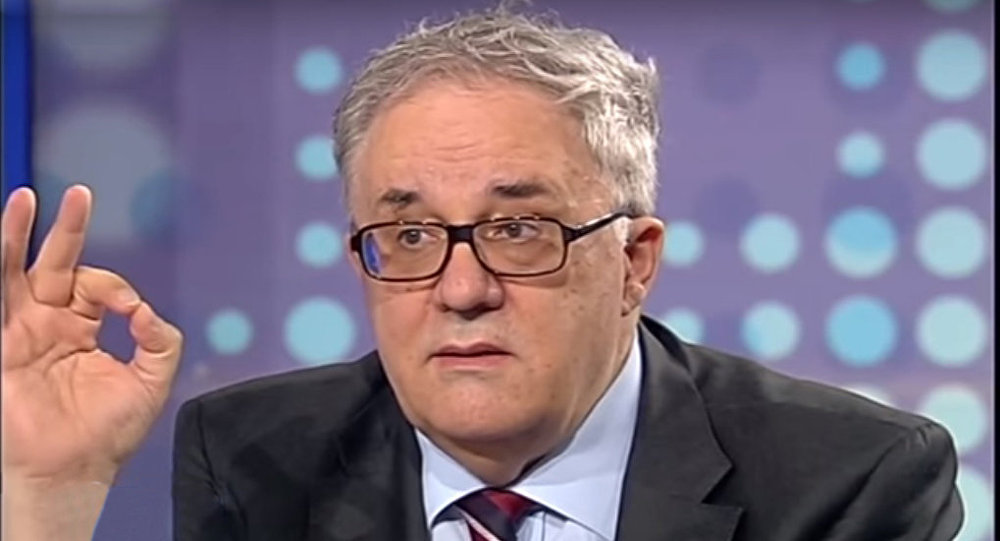 Serbia needs a new internal dialogue on Kosovo. One which would not be public and would include the highest possible level of tolerance, said Vladimir Kostic, president of the Serbian Academy of Sciences and Arts (SANU).
SANU is ready to provide expertise and scientific assistance, while the institutions of the political system should make a political decision on Kosovo, Kostic explained.
The prevailing stance about Kosovo among the SANU members is neither that of "primitive patriotism", nor is it in favour of "simply erasing people who live in Kosovo including our cultural heritage there".
In the interview with TV N1 Kostic stressed that SANU continuously deals with the Kosovo issue; the Academy has offered its opinion in a document within the process of (the) internal dialogue. Kostic personally, as he said, does not support the status quo because it is not in the interest of Serbia.
The internal dialogue initiated by President Aleksandar Vucic has not borne results so far, SANU president went on. Instead, the Serbian public was faced with hypocrisy from participants in that dialogue process "which have been competing in (a) patriotism" (race).
"During all these discussions, I had the impression that political players were preoccupied with themselves rather than with (what is going to happen to) Serbia. Let us put Serbia first", Kostic stressed.
When asked whether he understands Vucic's demarcation plan, Kostic replied that he was not informed even about its basic lines; both the meaning and the consequences of using this (two-word) term (demarcation plan) should be clarified, he noted.
"The people have not had their final say, and they could not have had it because they are unaware of basic information", Kostic said recalling Vucic's latest statement, according to which Brussels rebuffed his plan.
"I am afraid this was not properly explained in Serbia", he added.
The SANU head underlined that president Vucic has always had a "decent" approach to SANU; however, the Serbian leader should visit the Academy in order to hear where its members stand, and tell them what he thinks about it…. / IBNA
Main Photo (File): Vladimir S. Kostic, a Serbian doctor, neurologist and neuroscientist, President of the Serbian Academy of Sciences and Arts (SANU) since 2015