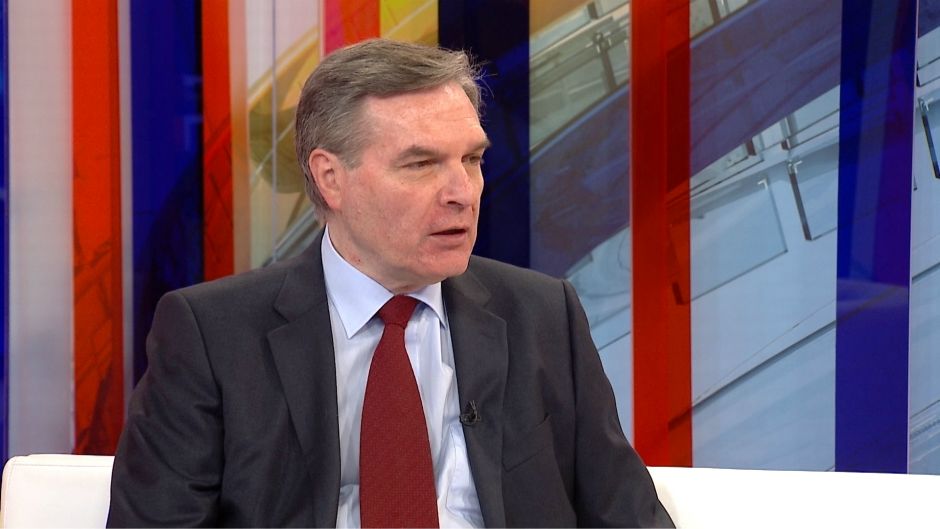 Belgrade, February 16, 2015/ Independent Balkan News Agency
By Milos Mitrovic
Serbian Prime Minister's attendance at the inauguration of the new Croatian President will contribute to better relations of the two countries – the dialogue between Serbia and Croatia has to exist, international relations expert Ivo Viskovic said today. Viskovic, professor at the Faculty of Political Sciences in Belgrade and former Serbian ambassador to Slovenia and Germany, called "a myth" the Croatian position which suggest that Serbia knows the whereabouts of all missing people from 1990s war.
Premier Aleksandar Vucic's decision to attend the inauguration of Kolinda Grabar-Kitarovic was right, Viskovic told Radio-Television of Serbia, explaining that Serbia cannot have an important role at the world stage and, therefore, it can realise its interests only in the region. "In any case, the visit will contribute to better relations. My theory is that dialogue should exist. When you have dialogue, chances of failure are less likely", professor Viskovic underlined.
He singled out missing persons and persons who have been killed during the war as an issue that creates an obstacle to better Serbo-Croatian relations. This should be resolved, because Croatian side believes that Serbia "knows where these people are", the position he called a myth. And the myth should be dispelled, Viskovic added.
Improving relations is important, because regional cooperation is very important for Serbia; "we are small player in the world, but we are important in the region", Viskovic said. When asked whether some Serbia's neighbors may set conditions to country's integration into EU, Viskovic recalled that there have been several statements from Zagreb suggesting that Croatia would not; but he did not exclude the possibility this position to be changed depending on the outcome of general elections in Croatia.
On the other hand, possible pressures on Serbia from the neighbors have their limits, because they are contrary to EU's principles", he explained.
German Members of European Parliament are certainly those who would set preconditions to Serbia and the implementation of the Brussels agreement of Belgrade and Pristina is the essential, Viskovic stressed; the opening of the Chapter 35 in Belgrade-Brussels accession talks cannot come soon, he added.
This part of the negotiations refers to Kosovo issue. Germany insists Chapter 35 should be opened first. According to Viskovic, this would possibly take several months. German Chancellor and the most influential leaders in Bundestag are those who will decide and Serbia cannot do much, he concluded.
Photo: Ivo Viskovic